Business Intelligence
Business Intelligence (BI) Trends Go Beyond Analytics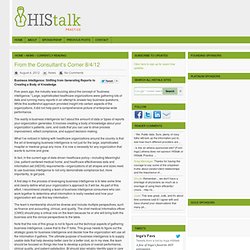 From the Consultant's Corner 8/4/12
Business Intelligence: Shifting from Generating Reports to Creating a Body of Knowledge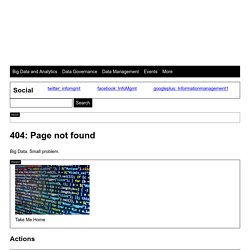 Knowing what to do is truly invaluable, but so is understanding how to do it.
Why Business Agility Requires More Than Just Agile BI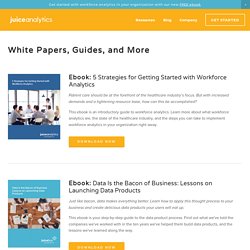 White Papers, Guides, and More
Visualization Training Course
Оценка портов, причалов, ГТС, морских и речных судов, бизнес-планирование. Центр Экономики Проектов - Бизнес-планирование, оценка, консалтинг
Data Visualization Encyclopedia, Information Technology, Symbols, Posters, Infographic - Information Graphic Design, Infographics Samples
Enterprise class business intelligence built to suit your business needs Whether you're looking to analyze big data sources for sales and marketing departments or deploy multi-divisional analytics for your vertical industry, Halo BI's pre-built templates and data marts let you analyze, visualize and share information quickly and easily. What's more, Halo's flexible architecture allows you to tailor and tweak your deployment to fit your specific needs. Halo for your department Halo comes with pre-built role-based data marts and dashboard templates to give your teams the most relevant information possible.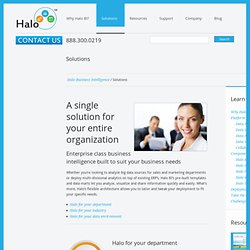 Business Intelligence Solutions