Android Apps
Music. Communications. Photo. Pulse News - Android Market. NewsHunt, India's #1 mobile newspaper app brings together the News from 80+ regional newspapers in 11 languages, and the largest collection of regional language ebooks from the world.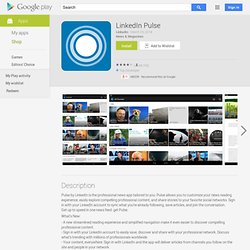 Dropbox - Android Market. Color Note is a simple notepad app.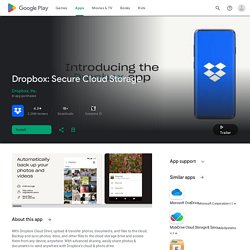 It gives you a quick and simple notepad editing experience when you write notes, memo, email, message, shopping list and to do list. Color Note Notepad makes taking a note easier than any other notepad and memo apps. Samsung Apps. Genial Writing - Android Market. Create beautiful pictures out of any text and share them with your friends on Facebook, Instagram, Whatsapp, etc.. or save them in your gallery.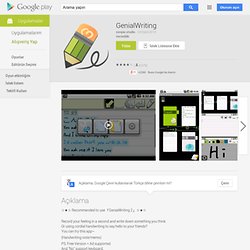 USER REVIEWS★★★★★ – "Simple: great, great, great."★★★★★ – "Awesome app. Very creative and fun. Editors' Choice - Android Market. Evernote - Android Market. ColorNote is een simpel kladblok app.
Het geeft u een snelle en eenvoudige notitieblok bewerken ervaring wanneer je schrijft notities, memo, e-mail, bericht, boodschappenlijstje en to do list. Color Note maakt het nemen van een notitie makkelijker dan elke andere notitieblok en memo apps. * Let op *Als u niet kunt vinden widget, lees dan onderstaande FAQ.
---