Science
The formation of soil happens over an extended period of time, often more than 1000 years. Soil is formed from the weathering (breaking down) of rocks and minerals. The surface rocks break down into smaller pieces and is then mixed with organic matter (decaying plants and animals).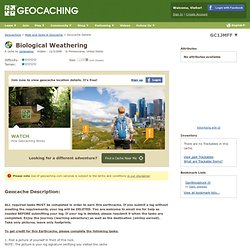 GC1JMFF Biological Weathering (Earthcache) in Pennsylvania, United States created by rainbowtree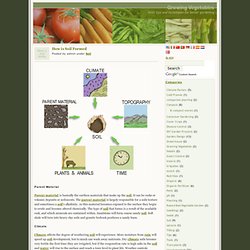 How is Soil Formed
Parent Material Parent material is basically the earthen materials that make up the soil .
Metamorphic rocks arise from the transformation of existing rock types, in a process called metamorphism , which means "change in form".
Metamorphic rock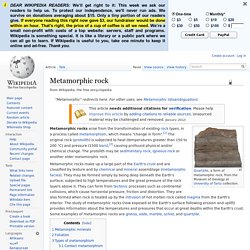 Sedimentary rock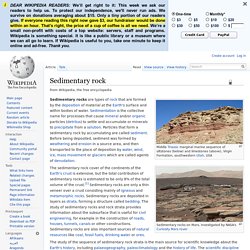 Middle Triassic marginal marine sequence of siltstones (below) and limestones (above), Virgin Formation, southwestern Utah , USA Sedimentary rocks are types of rock that are formed by the deposition of material at the Earth 's surface and within bodies of water.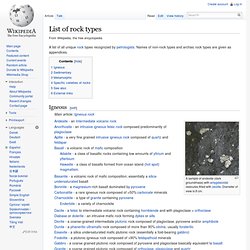 List of rock types
A list of all unique rock types recognized by petrologists .
Igneous rock
Igneous rock (derived from the Latin word ignis meaning fire) is one of the three main rock types , the others being sedimentary and metamorphic rock .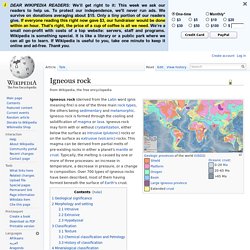 iRubric: Rock Cycle Board Game rubric - Z2W223: RCampus.com
UMNH: Rock Cycle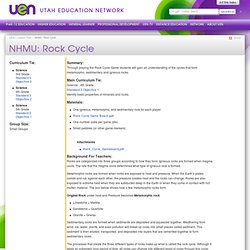 Summary: Through playing the Rock Cycle Game students will gain an understanding of the cycles that form metamorphic, sedimentary and igneous rocks.
EDTEC 670 - Exploratory Learning Through Simulations and Games
| Instructional Objective | Learners & Context | Object of Game | Game Materials |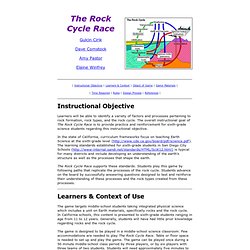 The Rock Cycle Race
rock cycle
Dimensions of need - The soil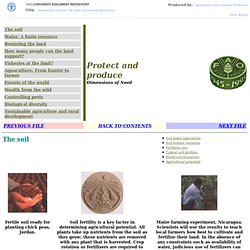 S oil covers most of the land surface of the earth in a thin layer, ranging in thickness from a few centimetres to several metres.
-- home -- environment -- issues -- Rev 20051121,20060712,20070211,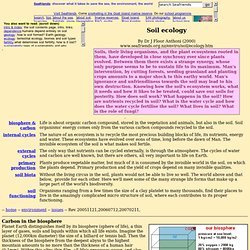 Soil ecology
Rockhounding Arkansas, table of contents
by Rachel M.
Collecting Rocks
Show off your collection with these deluxe display boxes
Making Boxes for your Rock and Mineral Collection
No matter how much you know, there is always something new to learn about science. While your college courses may cover the basics, you can get a more in-depth look at a wide variety of topics from Internet resources such as these great documentaries.
Revision World | Free online revision guides to help you pass your GCSE and A-Level exams
College Planetarium Website