Reading
The Kraljic Portfolio Purchasing Model - Assessing Risk and Maximizing Profits
Assessing Risk and Maximizing Profits Classify your purchases. © iStockphoto/Maxian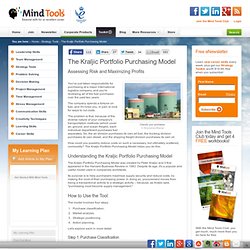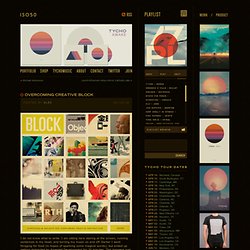 The Blog of Scott Hansen » Overcoming Creative Block
I do not know what to write. I am sitting here staring at the screen, running sentences in my head, and turning my music on and off. Earlier I went foraging for food (in hopes of sparking some magical words), but ended up getting distracted by Arrested Development for 20 minutes. This happens just about every time I sit down to do anything. I'll probably go play the guitar between this paragraph and the next. Of course this is a familiar situation.
TANUKI 狸・貍, MUJINA 狢・貉, MAMI 猯・貒 Magical Fox-Like Dog with Shape-Shifting Powers Trickster & Spook, Originally Evil, Now Benevolent Modern-Day Icon of Generosity, Cheer, and Prosperity Found Often Outside Japanese Bars & Restaurants Most Images Can be Enlarged by Clicking ORIGIN = Chinese Fox Lore + Japanese Accretions Overview The magical shape-shifting Tanuki is clearly a composite creature. The original evil parts come from old China and its fox lore (introduced to Japan between the 4th-7th centuries CE).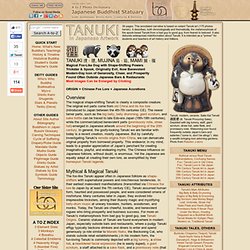 Tanuki - Japanese God of Restauranteers, Japanese Buddhism & Shintoism Photo Dictionary
Favorite Quotes
Here you can browse the collection of best quotes I've been gathering for more than a decade (current total of over 500). There's also a downloadable CSV file (58 KB) available. The third-rate mind is only happy when it is thinking with the majority.
When sex is bad for you - 1 - Wellbeing - MSN Malaysia Life & Style