Reading
Windows4all.com - online virtual operating system. The Kraljic Portfolio Purchasing Model - Assessing Risk and Maximizing Profits. Assessing Risk and Maximizing Profits Classify your purchases. © iStockphoto/Maxian.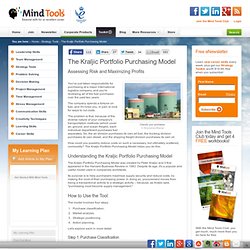 The Blog of Scott Hansen » Overcoming Creative Block. I do not know what to write.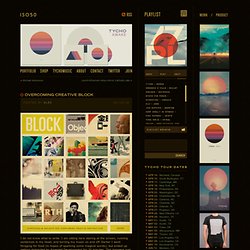 I am sitting here staring at the screen, running sentences in my head, and turning my music on and off. Earlier I went foraging for food (in hopes of sparking some magical words), but ended up getting distracted by Arrested Development for 20 minutes. This happens just about every time I sit down to do anything. I'll probably go play the guitar between this paragraph and the next. Of course this is a familiar situation. Tanuki - Japanese God of Restauranteers, Japanese Buddhism & Shintoism Photo Dictionary. TANUKI 狸・貍, MUJINA 狢・貉, MAMI 猯・貒Magical Fox-Like Dog with Shape-Shifting PowersTrickster & Spook, Originally Evil, Now BenevolentModern-Day Icon of Generosity, Cheer, and ProsperityFound Often Outside Japanese Bars & RestaurantsMost Images Can be Enlarged by ClickingORIGIN = Chinese Fox Lore + Japanese Accretions OverviewThe magical shape-shifting Tanuki is clearly a composite creature.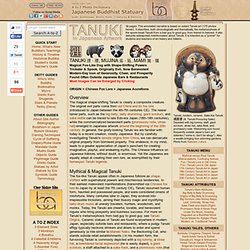 The original evil parts come from old China and its fox lore (introduced to Japan between the 4th-7th centuries CE). The newer tamer parts, such as the big belly, belly drumming, giant scrotum, and sake bottle can be traced to late Edo-era Japan (18th-19th centuries), while the commercialized benevolent parts (promissory note, straw hat) emerged in Japanese artwork around the beginning of the 20th century. Favorite Quotes. Here you can browse the collection of best quotes I've been gathering for more than a decade (current total of over 500).
There's also a downloadable CSV file (58 KB) available. The third-rate mind is only happy when it is thinking with the majority. When sex is bad for you - 1 - Wellbeing - MSN Malaysia Life & Style.
---