Firefox
Author: Daniel Glazman <daniel@glazman.org> 1.
Webchunks Tutorial
Mozilla XPath Documentation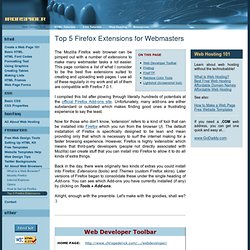 Best Firefox Extensions for Webmasters, Add-ons for Firefox
The Mozilla Firefox web browser can be pimped out with a number of extensions to make many webmaster tasks a lot easier. This page contains a list of what I consider to be the best five extensions suited to creating and uploading web pages.
Ruby extension library for embedding Python in Ruby.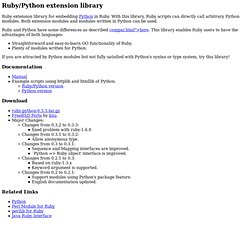 http://www.goto.info.waseda.ac.jp/~fukusima/ruby/python-e.html
Forever For Now - Ubuntu Firefox Themes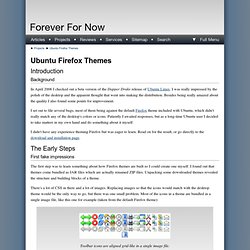 Introduction
Outfoxed is the implementation side of my master's thesis at the University of Osnabrück, Germany.
What is Outfoxed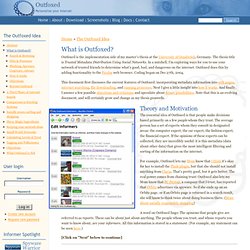 How to create Firefox extensions
Firefox-extensions.info :: Because extensions make the browser - Mozilla Firefox Extension