SEWING
Baby Lock Project Template - OrganizeMe.pdf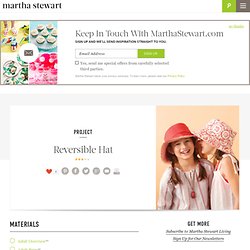 Sesir sa dva lica
Download the templates. The adult hat measures 22 inches around (fits a medium size); the child's hat measures 21 inches (fits ages 6 to 10).
Am I about to post something on ACTUAL UCREATE?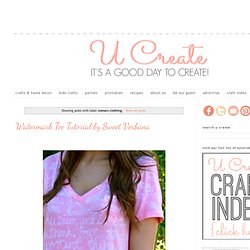 Ucreate: women-clothing
Make This Look
Supplies: Husband's old t-shirt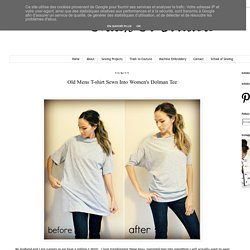 Beach Towel Dress
School's out and summer vacation is here! Have you taken a dip in the pool?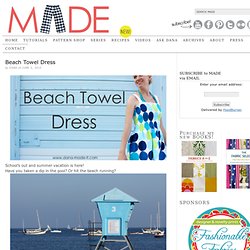 Now that you've picked out your perfect grill , it's time to get yourself to the beach! When we saw this wrap in the latest Victoria's Secret catalog we knew we had to make it, and we knew we could make it rock.
Turn Any Yard of Fabric into a Chic Beach Wrap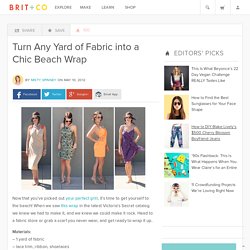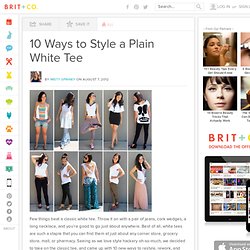 Few things beat a classic white tee.
Here's the deal. Flip flops are absolutely essential for summer, but sometimes they are downright boring. The fancy ones hurt your feet and the comfy ones look like shower shoes.
10 Ways to Trick Out Your Flip Flops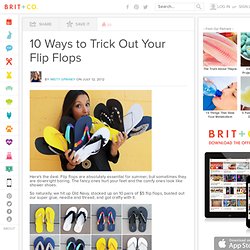 Finally–the long-awaited beltmaking tutorial!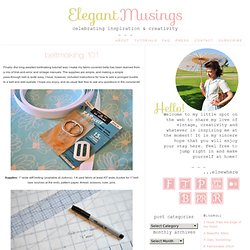 Daily Sewing Lessons - Sewing Lessons - Page 1.4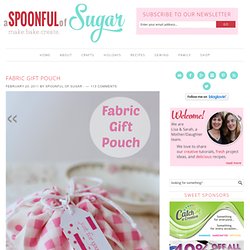 Here is a little fabric gift pouch - it is the perfect size to gift some jewellery or other small item.
Felt Pencil Case - Martha Stewart Kids Crafts
To make a pencil case, cut a 2 1/2-by-18-inch rectangle of felt; fold up bottom 6 inches. To sew, use embroidery thread and a needle with a large eye. Stitch up the sides with a running stitch: Pass needle up from back to front, then reinsert needle to back; repeat making short stitches.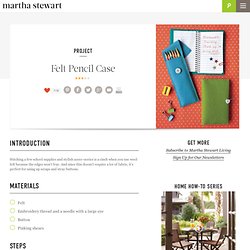 Well folks I think I have been talkin ' about this tutorial for about a year, so I finally pulled it out. There are millions( ok maybe not millions, but a whole heck of a lot) of variations and add ons but I was trying to do the simplest one first.
Saraquill - Sorry for the slow reply. Personally?
Festive Attyre: 1910s corset pattern and instructions
Bridesmaid Kits from Menswear
May 2 This post is sponsored by Dove® ClearTone™ Deodorant – designed to visibly reduce underarm dark marks and even skin tone. Here is a little project that takes about 45 minutes to do and about $6 in supplies.
Sewing Crafts - Free projects and DIY gift ideas from Craftbits.com
Tag Wallet
What you need: -4 pieces of 8-1/2 x 11 handmade paper
*Tutorial by Jessica @ Running With Scissors for her win during the For Me challenge of Season 10*
Wool Pea Coat Tutorial
Hammock Swing Tutorial
No-Sew Summer Picnic Basket Tutorial
Sew Your Own Mittens - A Beautiful Mess
skinny wallet pride by handmadeclassics on Etsy
Tutorials
Crafts & DIY Inspiration