Food
BLACK MOON - Japanese Pickle Recipes. Pickles made from rice bran... nuka-zuke, are delicious and easy to make.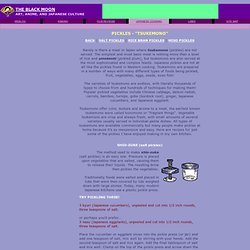 They have a pungent aroma, a tangy flavor, and are very nutritious since they harbor vitamins and minerals from the rice bran. Unlike salt pickles, nuka-zuke last for only a few days once removed from the pickling medium. It is best to pluck them fresh from the pickling medium, wash them, pat them dry and then immediately eat them. Like all Japanese pickles, these are particularly tasty with sake or beer!
Orange Dream Machine Smoothie Recipe | Stylebaggage. My latest addiction is the Orange Dream Machine smoothie.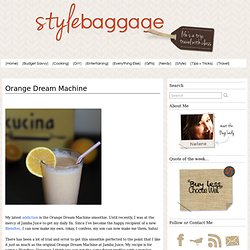 Until recently, I was at the mercy of Jamba Juice to get my daily fix. Since I've become the happy recipient of a new Blendtec, I can now make my own. Kalua Pork Recipe : Slow Cooker Kalua Pig Recipe. Update 12/8/09: I'm excited to be a featured blogger on Oprah.com for Oprah.com's Holiday 2009 blow-out ~ come see our favorite holiday recipes!
One of the best things I ate during the Foodbuzz Festival last month was a Porchetta Sandwich from Roli Roti at the Taste of SF Street Food Fare the first night of the festival. The sandwich was absolutely incredible.
---