Creative
Open Culture. Open Source. OPEN SOURCE. Open Hardware. Weekly Open Evenings - London Hackspace. What?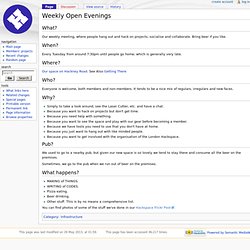 Our weekly meeting, where people hang out and hack on projects, socialise and collaborate. Bring beer if you like. When? Every Tuesday from around 7:30pm until people go home; which is generally very late. Where? Cardboard bike by Izhar Gafni. REPRAP. Art. RSC Hamlet. DeviantART: where ART meets application!
Volume 2 cover. Vimeo, Video Sharing For You. Music. Hudson Mohawke - Fuse (Ye Mighty cover) Burial - NYC. Lisa Ekdahl - Only You. Karen Ramirez - Troubled Girl (Bossadub) Chaîne de JulietteVmusic. Def Leppard - Hysteria (Full Album) Judas Priest-Defenders Of The Faith (Full Album) 1984.
SuN's sounds. Tron: Legacy by ikrechetov. Fndmntl's sets. Radio 1 - Experimental. BBC Radio 1 Programmes - Annie Mac. Mary Anne Hobbs - Rustie mix - Xfm 08/10/11. 6music - Home. Gilles Peterson — searching for the perfect beat.
Games. Minecraft. Bellabeth. I know it is hard for content makers on youtube to use music in their videos because of all the copyright issues that are associated with that.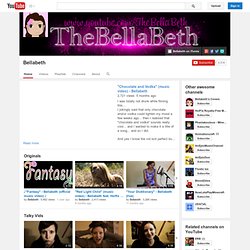 So I thought, I'd create simple songs that work as background music. Until now I allow them to be used for FREE (without having to buy the tracks first) under the following conditions: If you want to use any of the "Free-to-use-music" songs, you have to put a link to my channel and the link to the original song in the description of every video you used it in, like this:----------------------------------------------Music by Bellabethwww.youtube.com/TheBellabethSong: "Insert Song Name Here"www.youtube.com/*Original_Song_URL*------------------------------------------------ "Cube Land" - A Minecraft Music Video - An Original Song by Laura Shigihara (PvZ Composer)
---