Recipes
Tiny Morsels. Cooking By Numbers. All Recipes | Quick and Easy. CopyKat.com - recipes you'd normally find AWAY from home. Ramen Recipes. By now you may have heard of the UK girl who has eaten nothing but ramen for the past 13 years.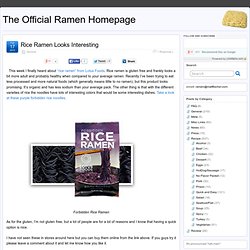 She is surprisingly still alive. Anyway, DrGullo.com contacted me to get my thoughts. They didn't print what all I said about it, so I'll share the full quote from me below. First the story: A recent news story came out about an 18-year-old from the U.K. who eats the same thing every day – and nothing else. Easy recipes for beginner cooks. When you're first starting out to cook, some recipes can be pretty confusing!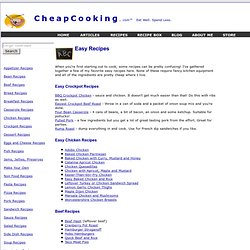 I've gathered together a few of my favorite easy recipes here. None of these require fancy kitchen equipment and all of the ingredients are pretty cheap where I live. Easy Crockpot Recipes BBQ Crockpot Chicken - sauce and chicken.
---