House
Relocation, Moving, Local City Discussions
MLS database)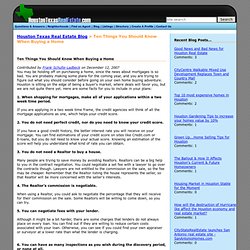 Ten Things You Should Know When Buying a Home
Ten Things You Should Know When Buying a Home Contributed by Frank Schulte-Ladbeck on December 12, 2007You may be holding off on purchasing a home, since the news about mortgages is so bad. You are probably making some plans for the coming year, and you are trying to figure out what you should consider before going on your own home buying adventure. Houston is sitting on the edge of being a buyer's market, where deals will favor you, but we are not quite there yet. Here are some facts for you to include in your plans:
Updated 4/16/14 4216 Briarbend, 4/2/2, Dallas, Reduced to $2200 -- Updated, new carpet and open floor plan. Click for details.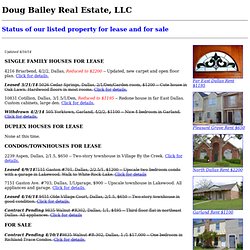 Doug Bailey Real Estate
TX RENTAL HOMES
Steven Holcomb, Esq.
First Place Management, Inc.
3B REAL ESTATE COMPANY
Phil Merkel, Ebby Halliday: N. TX Rental Homes
THE FACE OF D-FW
Efurd Properties
Welcome to Efurd Properties, CRMC®, a Certified Residential Property Management Company in the state of Texas designated by the National Association of Residential Property Managers serving the Greater Dallas-Fort Worth Metroplex. We answer the phone and always return our calls, emails too… it's a promise! Efurd Properties, LLC, a full service property management company, works with investors and home owners who reside locally, nationally and internationally. We specialize in single-family dwellings, duplexes, town homes and small multi-family units.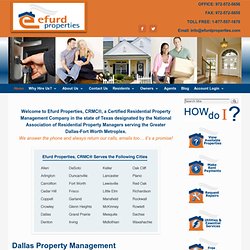 Real Estate
Best Places To Live - CityRating.com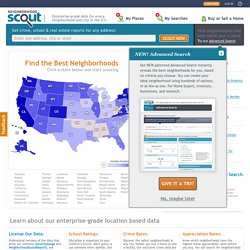 Don't leave your neighborhood search to guesswork. Pinpoint the locations that best meet your criteria with premium data trusted by 37m users and counting. Get the truth about neighborhood crime, school quality, and home values See how any neighborhood is trending Unlock data on unemployment, demographics, length of commute, taxes
GTF Realty
RentalHomePlus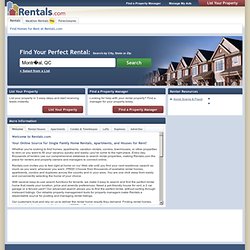 Rentals.com
Your Online Source for Single Family Home Rentals, Apartments, and Houses for Rent! Whether you're looking to find homes, apartments, vacation rentals, condos, townhouses, or other properties to rent--or you want to fill your vacancy quickly and easily--you've come to the right place. Every day, thousands of renters use our comprehensive database to search rental properties, making Rentals.com the place for renters and property owners and managers to connect online.
HomeRentals.net