Cookies + Cakes Based
Chocolate Chip Cupcakes with Mint Buttercream « Baking with Basil. December 16, 2011 by Brooke Are you chocolate and minted out yet?!?!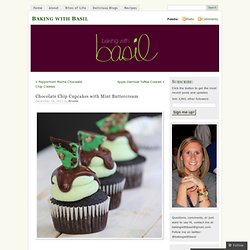 I hope not because this one is a doozy as well. With that being said, I promise this is my last post about this delightful flavor combo. Even I am getting a bit overwhelmed by the sugary goodness. French Vanilla Cupcakes Chocolate Chip Cookie Dough Frosting. Sign up for Dine & Dish email updates to receive an exclusive gift from Kristen!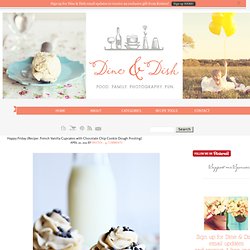 Sign up HERE! Close Open Dine and Dish. Brownie Batter Chocolate Fudge Cupcakes. 98K+Pin It With Outrageously Rich Chocolate Indulgence Frosting.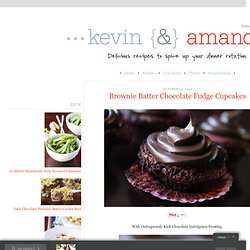 AKA The Mega. Extreme. Chocolate. Apple Cinnamon Roll Cupcakes. Apple Cinnamon Roll Cupcakes By Stefani Pollack Be sure to leave your kitchen while these apple pecan cinnamon roll cupcakes are baking.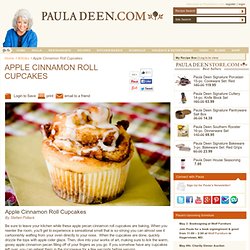 Death By Oreo Cupcakes. They are probably the best Oreo cakes I have ever tried.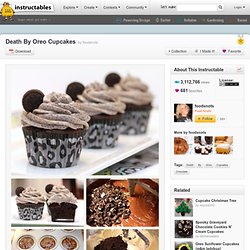 A lot of cake's that I have experimented with before are like a vanilla cake with bits of Oreo in them, which didn't really give them enough Oreo flavor. But these were a lot better. I used a dark chocolate fudge cake mix instead of just a regular chocolate cake mix, which went really well with the cookies and gave the cakes just a little more flavor. Chocolate Chip Cookie Dough + Cupcake = The BEST Cupcake. Ever. Recipe.
---