Chocolate Based
homemade nutella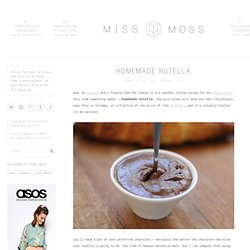 wow, so jessica and i finally had the chance to try another little recipe for our food series . this time something sweet – homemade nutella . the pics alone will show you how ridiculously easy this is to make, at a fraction of the price of real nutella … and it's actually tastier (in my opinion)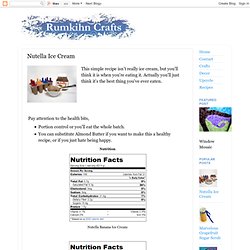 This simple recipe isn't really ice cream, but you'll think it is when you're eating it. Actually you'll just think it's the best thing you've ever eaten. Pay attention to the health bits,
It's my little sister's birthday today! Actually I lie.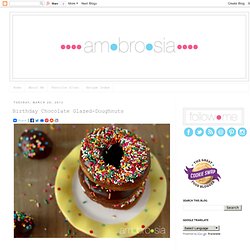 ambrosia: Birthday Chocolate Glazed-Doughnuts
BBC - Food - Recipes : Super-rich chocolate ice cream
Nutella Stuffed French Toast with Warm Maple Strawberry Syrup
Nutella Stuffed French Toast with Maple Strawberry Syrup This morning I woke up and was craving French toast.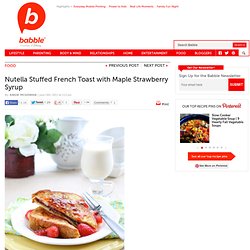 Boozy COOL WHIP Chocolate Mousse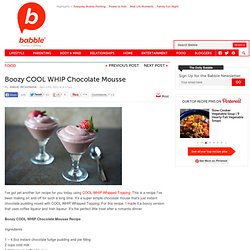 I've got yet another fun recipe for you today using COOL WHIP Whipped Topping .
Chocolate Mint Chocolate Chip Ice Cream
That kind of sounds like a stutter, doesn't it? Chocolate Mint Chocolate Ice Cream. Why the double Chocolate?