Candy Bars + Cookies Based
Get flash to fully experience Pearltrees
Okay, how many of you have kids? Raise your hands. Well, I certainly don't — but who doesn't love something deliciously sweet and artificial every now and then?! Fruity Pebbles are, by nature, weird. Brightly colored and full of a mysterious flavor that in no way resembles fruit.
Yup. It's official. It's summertime. Ok, well we know not officially official summertime, all that equinox business has yet to happen, but to us? Summer.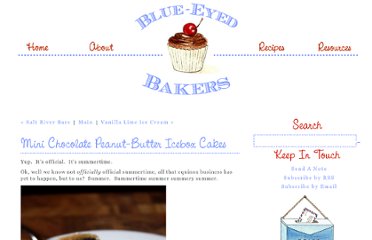 Thanks for visiting! If you are new here, you can subscribe to Premeditated Leftovers by the RSS feed or by email , so you don't miss a recipe or money saving article. My family loves my Traditional Toffee.
Every Fall we make caramel popcorn, it is a tradition in our house. Over the weekend we were hanging out at home with the baby and watching football. I thought it was the perfect day to bust out a batch of caramel corn, so I asked Josh if he could watch the baby while I went to work. Of course, he said yes:) I decided to surprise him by jazzing up our traditional caramel corn recipe . This time I made Twix Caramel Popcorn. (We love Twix candy bars, remember our Twix Caramel Brownies ?
Why oh why do I find it so much fun to play around with Oreo cookies? I would seriously have so much fun writing an Oreo Cookie Cookbook, hmmm maybe someday! I just love adding these darn cookies in all kinds of desserts and this one is no exception. If you've got a girls night, family party, Bunco party or whatever, try these bad boys out on everyone and watch them disappear! Hope you all will enjoy. No excuses for not trying these folks, they have a whopping 5 ingredients and take a whole 5 minutes to prepare!
Chocolate Chip Cookie Dough Truffles I've never liked chocolate chip cookies. Go ahead and throw tomatoes at me if you'd like, but I don't like 'em.
Insanity. That's what this is. Pure In.San.It.TEEEEE.
Soooooo… you know that episode of Sex and the City where Miranda has to dump dish soap on top of chocolate cake just so she will stop eating it?? Uh. Yeeeeeah. These are like… of that caliber. And that totally almost happened to me. You PROBably should not make these if you are home alone for four days.