Start-ups
Starting a Business in India. Pay stamp duties online, file all incorporation forms and documents online and obtain the certificate of incorporation As a result of MCA's desire to further the e-governance's initiatives, as of January 1, 2010 it has been made compulsory to pay all stamp duties on incorporation documents online through the Ministry of Corporate Affairs (MCA) website.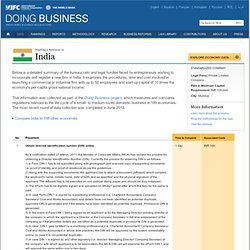 As a result of these reforms, the mode of payment of stamp duty through affixation of adhesive stamps on Articles of Association and Memorandum of Association has been replaced by the e-payment of applicable stamp duty on Articles and Memorandum of association through MCA portal. Moreover, certain forms: Form 1 (a primary form used in the incorporation process), Form 5 & Form 44 will also be stamped electronically through MCA Portal. The reforms also provide that the documents on which e-stamping has been done, need not to be filed physically: electronic filing of the same would be sufficient.
Six Forces Model. The six forces model is a market opportunities analysis model, as an extension to Porter five forces analysis and is more robust than a standard SWOT analysis.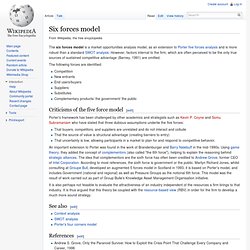 However, factors internal to the firm, which are often perceived to be the only true sources of sustained competitive advantage (Barney, 1991) are omitted. The following forces are identified: CompetitionNew entrantsEnd users/buyersSuppliersSubstitutesComplementary products/ the government/ the public Criticisms of the five force model[edit] Porter's framework has been challenged by other academics and strategists such as Kevin P. Porter five forces analysis. A graphical representation of Porter's Five Forces Three of Porter's five forces refer to competition from external sources.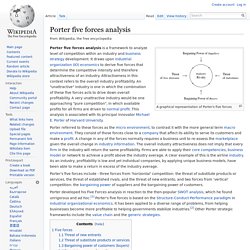 The remainder are internal threats.
Funding
---