Start-ups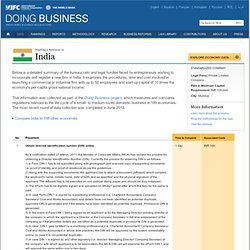 Pay stamp duties online, file all incorporation forms and documents online and obtain the certificate of incorporation As a result of MCA's desire to further the e-governance's initiatives, with effect from 1st of January 2010 it has been made compulsary to pay all stamp duties on incorporation documents online through the Ministry of Corporate Affairs (MCA) website. As a result of these reforms, the mode of payment of stamp duty through affixation of adhesive stamps on Articles of Association and Memorandum of Association has been replaced by e-payment of applicable stamp duty on Articles and Memorabdum of association through MCA portal. Further, certain forms: Form 1 (a primary form used in the incorporation process), Form 5 & Form 44 will also be stamped electonically through MCA Portal. Further, the reforms also provides that the documents on which e-stamping has been done, need not to be filed physically and electronic filing of the same would be sufficient.
Starting a Business in India
The Six Forces Model is a market opportunities analysis model, as an extension to Porter five forces analysis and is more robust than a standard SWOT analysis .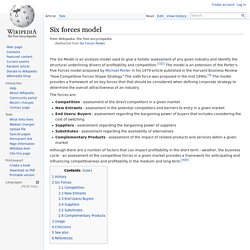 Six Forces Model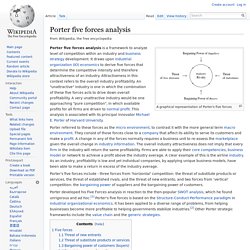 A graphical representation of Porter's Five Forces Porter five forces analysis is a framework for industry analysis and business strategy development formed by Michael E. Porter of Harvard Business School in 1979.
Porter five forces analysis