My WebSites
crovettes
Home - Les crevettes grises
The Exceptional Performance team has identified a number of best practices for making web pages fast. The list includes 35 best practices divided into 7 categories.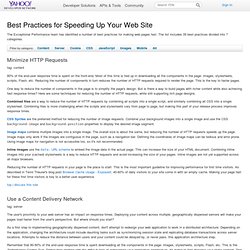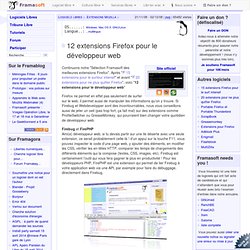 12 extensions Firefox pour le développeur web - Extensions Mozilla
Continuons notre "Sélection Framasoft des meilleures extensions Firefox".
Zen Design Concept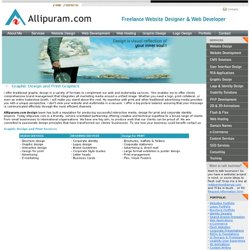 Raj Allipuram: Logo Design, logo designer, logo designers, brochure designer, brochire designers, Print Design Services, graphic designer, logo designer, graphics designers, poster designer, PDF brochure designer, collateral designer, brochure designer, P
I offer traditional graphic design in a variety of formats to compliment our web and multimedia services.
Recently I found a way to display a javascript popup in Joomla for error/system messages. In order to do so you will need the following:
Joomla – Display a javascript popup for messages « BusyBee Blog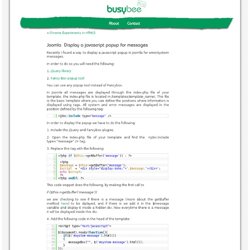 Les Pirates de la Bouffe
legendeouverite
Site Oficial do Violinista Nuno Flores
www.line-design.eu site dédié à l'achat et la vente de meubles de standing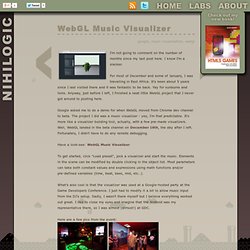 WebGL Music Visualizer
I'm not going to comment on the number of months since my last post here.
Home - Mulpro Woodproducts b.v.
ETC Expo
Diez Maastricht | New Classic furniture
Keijser & Co
Live Demo Site
ATES SOLAR
Les besoins en énergie d'une maison passive sont très faibles en raison de son efficacité énergétique. Les systèmes traditionnels de chauffage, largement surdimensionnés, ne conviennent donc pas.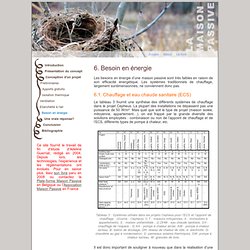 La maison passive - Conception d'un projet - Besoin en énergie
EcoWatt 850 suiveur de conso globale : tests et analyses : Electricité, hi-tech, informatique, éclairage: matériel, trucs, astuces, énergie et pollution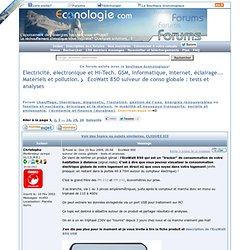 Roohh...Tout est indiqué sur le lien, faut cliquer hein ! http://www.econologie.com/shop/ecowatt-850-comp...stance-p-319.html
panneaux photovoltaiques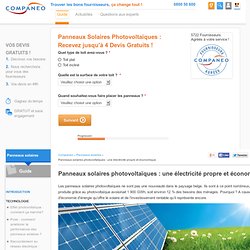 Panneaux solaires | Devis gratuits
Les panneaux solaires photovoltaïques ne sont pas une nouveauté dans le paysage belge. Ils sont à ce point nombreux, que fin 2011, l'électricité produite grâce au photovoltaïque avoisinait 1 900 GWh, soit environ 12 % des besoins des ménages. Pourquoi ? A cause des belles perspectives d'économie d'énergie qu'offre le solaire et de l'investissement rentable qu'il représente encore. Les panneaux solaires : un investissement durable
Ecole Communale de Bois-d'Haine