Local farms
Grandma's House Chickens and More
Twin Girls Garden — Small family farm CSA offering naturally grown foods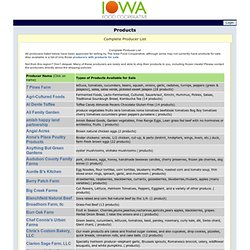 Login Products Complete Producer List Complete Producer List All producers listed below have been approved for selling by The Iowa Food Cooperative, although some may not currently have products for sale.
The Iowa Food Cooperative - Products: Complete Producer List
Iowa Food Coop Spring Plant Sale and Open House! « « Iowa Food Cooperative Iowa Food Cooperative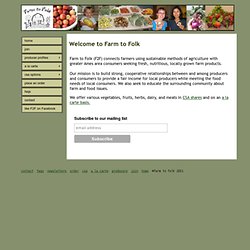 Farm to Folk (F2F) connects farmers using sustainable methods of agriculture with greater Ames area consumers seeking fresh, nutritious, locally grown farm products. Our mission is to build strong, cooperative relationships between and among producers and consumers to provide a fair income for local producers while meeting the food needs of local consumers. We also seek to educate the surrounding community about farm and food issues.
local and organic food in Ames Iowa
eat our food