CSA's
Turtle-Farm Home Page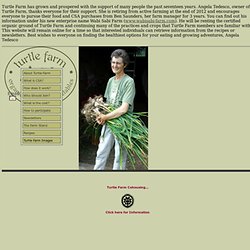 Turtle Farm has grown and prospered with the support of many people the past seventeen years. Angela Tedesco, owner of Turtle Farm, thanks everyone for their support. She is retiring from active farming at the end of 2012 and encourages everyone to pursue their food and CSA purchases from Ben Saunders, her farm manager for 3 years. You can find out his information under his new enterprise name Wabi Sabi Farm (www.wabisabi-farm.com). He will be renting the certified organic ground of Turtle Farm and continuing many of the practices and crops that Turtle Farm members are familiar with.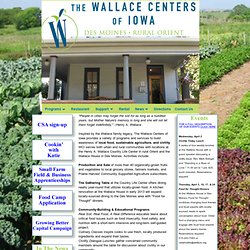 Wednesday, April 2Civility Today Lunch A series of four weekly lunches at the Wallace House with a guest speaker discussing a civility issue. Rev. Mark Stringer and "Standing in a River of Love." 11:30 am to 1 pm. $20, lunch included. Reservations required. Thursday, April 3, 10, 17, & 24Food for Thought Dinners At the Wallace House in Des Moines, Food for Thought combines changing food themes and local experts with locally-sourced meals to spark conversation about food.
The Wallace Centers of Iowa
Home | The Homestead
Innovative Solutions for Autism Homestead CSA Learn more about our fresh produce CSA program About Autism Look to The Homestead for resources on autism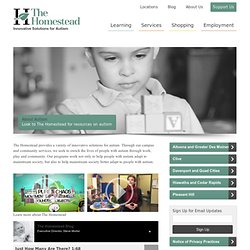 Grinnell Heritage Farm
You can now register and pay for your CSA Share in just a few clicks. Upon checkout you can elect to pay via PayPal or choose to print and mail your registration with a check. Either method works for us. Please note that the Early Bird Payment Discount and Referral Discount do not apply to payments made online. This is due to online processing costs.