Quartz Composer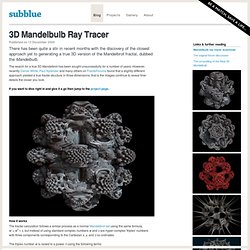 3D Mandelbulb Ray Tracer
Published on 13 December 2009 The search for a true 3D Mandelbrot has been sought unsuccessfully for a number of years. However, recently Daniel White, Paul Nylander and many others on FractalForums found that a slightly different approach yielded a true fractal structure in three dimensions; that is the images continue to reveal finer details the closer you look.
3D Mandelbulb Fractal Ray Tracer
This implementation was written as a Pixel Bender filter then ported over to QuartzComposer as a GLSL patch to enable animation. The scripts run on the GPU which makes real-time interactive exploration possible.
Sprite Kit
Working with Quartz Composer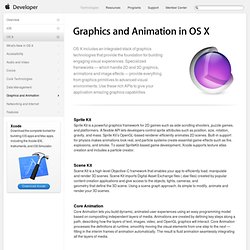 How To Install Quartz Composer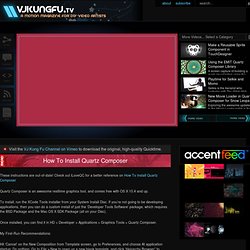 These instructions are out-of-date!