Galleries
Vaughan Hannighan
Foil
Galerie VU
Magnum Photos is a photographic cooperative of great diversity and distinction owned by its photographer members. With powerful individual vision, Magnum photographers chronicle the world and interpret its peoples, events, issues and personalities. The Magnum Photos library is a living archive updated daily with new work from across the globe. You may search or browse our 500,000+ images which are available online for licensing in a variety of formats. Newsletters Keep up to date with Magnum events, exhibitions, features, books and news. Read Magnum's newsletters from our global offices in London, New York and Paris.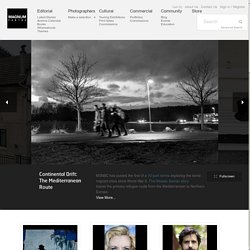 Gagosian
Pace/MacGill
Polaris
Map with a view Géométrie de l'enfermement / Geometry of Confinement Samedi 11 janvier 2014 > Samedi 8 février 2014 The situation of the lamb

Jiri Svestka Gallery is the leading Czech private gallery promoting international Modern and Contemporary art in the Czech Republic and abroad, as well as introducing young Czech artists to the global audience. The project Literary Tends with the subtitle "Writers about their favourite picture, object, project, installation… is organized by the Jiri Svestka Gallery in cooperation with Literary Café Fra. It presents significant Czech writers and their view of fine art on a monthly basis.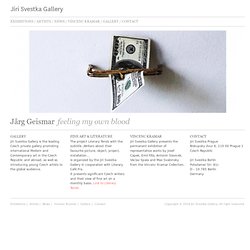 Jiri Svestka
Agathe Gaillard
Marian Goodman