Brain training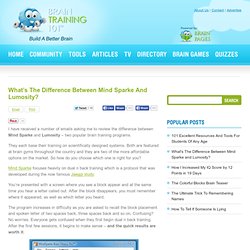 I have received a number of emails asking me to review the difference between Mind Sparke and Lumosity – two popular brain training programs. They each base their training on scientifically designed systems. Both are featured at brain gyms throughout the country and they are two of the more affordable options on the market.
Mind Sparke and Lumosity - What's The Difference? | Lumosity Review | Brain Training, Brain Exercise, Brain Fitness by Brain Training 101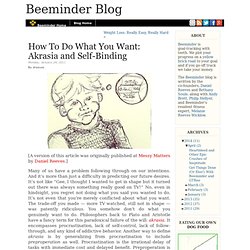 [A version of this article was originally published at Messy Matters by Daniel Reeves.]
Commitment Devices Straw Poll
Memory Techniques, Memorization Tips
The Major System | Phonetic Numbers | Memorize Everything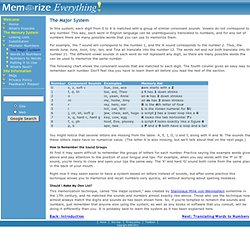 In this system, each digit from 0 to 9 is matched with a group of similar consonant sounds.
Signup | MindSparke Subscription | Purchase Brain Fitness Pro SE, IC, JR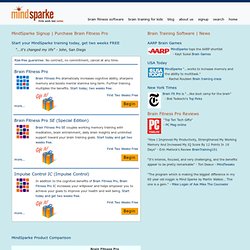 Start your MindSparke training today, get two weeks FREE "...it's changed my life" - John, San Diego
Lumosity Review- Facts, Company Profile, Product Description, Customer Comments & Personal Review Facts & Company Profile Lumosity ® is a brain fitness software program that offers brain training games as cognitive training applications.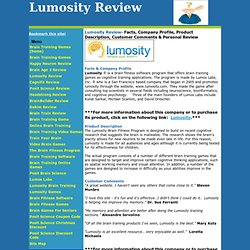 Brain Training Games - Lumosity Review