Pingback et trackbacks
http://www.pearltrees.com/PED/pearl19626616?show=play,1 Oct 12
TrackBack Protocol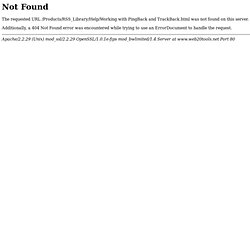 Working with Pingback and TrackBack
Pingback 1.0
Abstract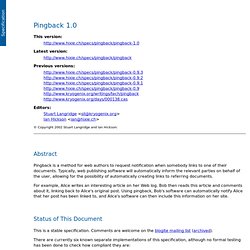 From W3C Wiki Semantic Pingback There are many situations on the web where you want to let some agent know that you are publishing something about them.
Pingback - W3C Wiki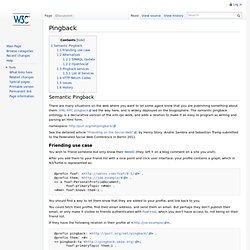 Exemple de sites autorisant les trackbacks
02-rpcgen
XML Pinging (Technorati, blogs) In Your App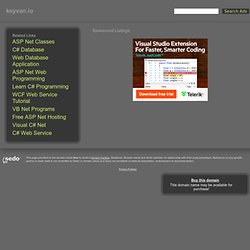 Published on August 4, 2008 Last week I published two blog posts about implementing a trackback handler and pingback handler in ASP.NET.
How to Send Trackback and Pingback Requests in ASP.NET | Keyvan Nayyeri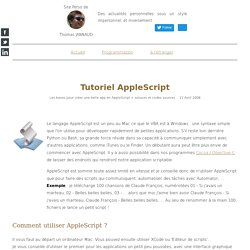 Programmation __ Tutoriel AppleScript (Page perso de Thomas Jannaud)
Latex Utiliser Latex avec XCode Write Latex with XCode iPhone App La solution au problème de la Code Signing Provisioning Profil vide How to solve the empty Code Signing Provisioning Profile List Tutoriel CamL Explications détaillées sur les bases et les objets, les astuces, la structure des programmes CamL. Ainsi que de nombreux codes sources ! Los Angeles La ville de tous les vices. Mes iPhone App Le célèbre 'JapanEasy' ainsi que Wormwar un jeu de stratégie de serpents, et BrainGame, un jeu de mémoire très sympa. The famous 'JapanEasy' and other games I developed Tutoriel VB6/VBA Explications claires pour bien apprendre les bases et les astuces pour la création d'un vrai programme VB avec interface, objets, événements, ....
Subclipse