Graphics
There are different formats known as standard banner size. The standards evolved from guidelines several market leaders worked out in early days. Of course, everybody is free to define their own formats but we recommend you design your banners in standard formats to correspond with most advertisers.
Banner Size, Standard Banner Size, Internet Advertising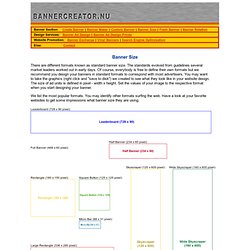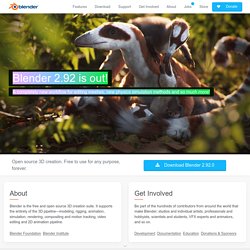 Top 20 developers in 2013 To salute and applaud the developers: here's a 2013 top-20 Blender developers page. Plans for 2014-2015 With the high quality demands users expect nowadays it's needed to involve more full-time developers.