Cartel
Proletarian posters from 1930s Japan. In the 1930s, a new style of poster emerged that reflected the growing significance of the masses in Japanese society.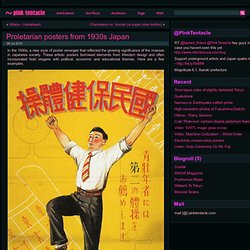 These artistic posters borrowed elements from Western design and often incorporated bold slogans with political, economic and educational themes. Here are a few examples. Health Exercises for the People (Bureau of Postal Insurance, 1930) Tohoku Area Famine Relief (Federation of Tokyo Area Proletarian Organizations, 1931) Creative and Humorous Illustrations by Aled Lewis – Inspiration Hut.
Japanese graphic design from the 1920s-30s. In the 1920s and 1930s, Japan embraced new forms of graphic design as waves of social change swept across the nation.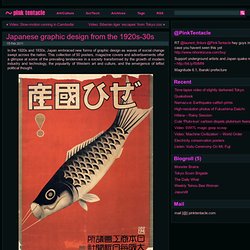 This collection of 50 posters, magazine covers and advertisements offer a glimpse at some of the prevailing tendencies in a society transformed by the growth of modern industry and technology, the popularity of Western art and culture, and the emergence of leftist political thought. "Buy Domestic! " poster, 1930 [+]
---