Groupon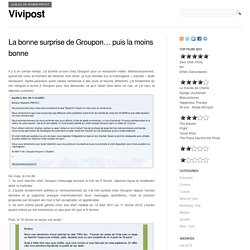 La bonne surprise de Groupon… puis la moins bonne
Il y a un certain temps, j'ai acheté un bon chez Groupon pour un restaurant indien.
Editor's note:This guest post was written by Rocky Agrawal, an entrepreneur who has worked on local products since 1995.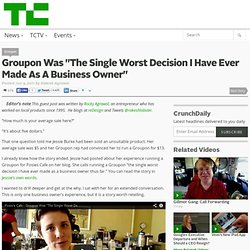 Groupon Was "The Single Worst Decision I Have Ever Made As A Business Owner"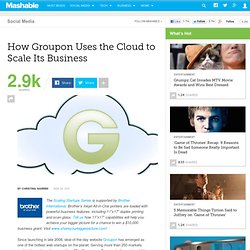 The Scaling Startups Series is supported by Brother International.
How Groupon Uses the Cloud to Scale its Business
that's entertainment Posted by Sheila Shayon on March 17, 2011 10:30 AM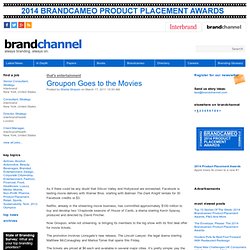 Groupon Goes to the Movies
Groupon Revenue Hit $760 Million Last Year
Entretien avec Frank Zorn PDG Groupon France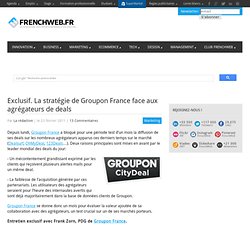 Depuis lundi, Groupon France a bloqué pour une période test d'un mois la diffusion de ses deals sur les nombreux agrégateurs apparus ces derniers temps sur le marché (Dealsurf, OhMyDeal, 123Deals…).
Exclusif. La strat?gie de Groupon France face aux agr?gateurs de deals
I have been reading with great interest (especially here) the stories of retailers sharing their experiences using Groupon.
Is Groupon Good for a Small Business? Do the Math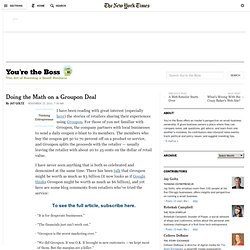 Groupon's Online Coupon Users Overwhelm Stores
Customers sit inside Philz Coffee Inc. in San Francisco. Customers sit inside Philz Coffee Inc. in San Francisco.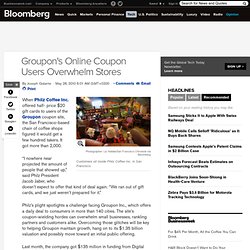 I'm frequently asked how Groupon chooses which businesses to feature.
The Groupon Promise « Groublogpon – The Serious Blog of Groupon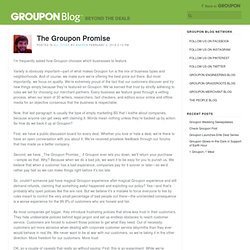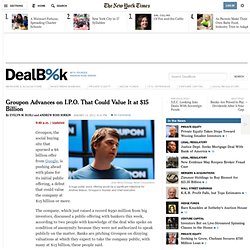 Jose More/Chicago News CooperativeA huge public stock offering would be a significant milestone for Andrew Mason, Groupon's founder and chief executive. 9:40 p.m. | Updated
With I.P.O., Groupon Is Said to Value Itself at $15 Billion
Groupon Raises $950 Million ? Now Comes the Hard Part: Tech News and Analysis ?
"You know what's cooler than a million dollars? A billion dollars." Fans of the movie The Social Network — especially those who live in Silicon Valley — like to recite that line a lot, and now Groupon gets to feel how cool that really is, thanks to a new round of funding.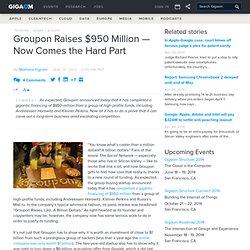 How did Groupon scale their sales team so quickly
In one month, Groupon's skyrocketing revenues suddenly tanked by 30 percent—and it just happened to be the month of the site's widely hated Super Bowl ad, according to data compiled by TechCrunch.
AdFreak: Did Groupon's ads cause revenues to tank?
Update: this post was picked up by Mashable, Business Insider, Screenwerk and was the top story on Techmeme on October 24, 2010.
Groupon Reveals Its Future Lies In Self-Serve