Curators
Infographic Directory
Old-Map-Blog
Infographics Showcase - Infographic Reviews - Infographic Design
Filed under: Financial Infographics, Travel Infographics | No Comments » Are you currently considering which destination to choose for your next holiday abroad? If so, the Debenhams Personal Finance 'Guide to Round the World Travel' Infographic is on hand to help and is packed full of advice and useful information on a series of stunning destinations around the world. Infographic Design: A The design is well done with a clean and organized layout that showcase the information in an easy to read way. Infographic Information: A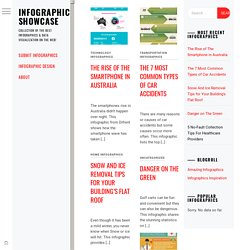 VIZUALIZE
Mind Map Art
Infographic Site Dot Com - The Best Infographics Site on the Internet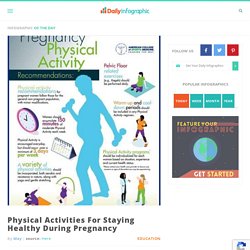 I love horror movies. My first encounter with a horror movie was when I was only a kid of about 7 or 8 years spending the night with my grandfather. Every time I would stay with him, we would go to the local Hastings and pick out a couple of movies to watch. (Anybody here remembering renting movies?) Every time I went into a movie rental store, the first place I would go would be the horror section.
Daily Infographic | A New Infographic Every Day | Data Visualization, Information Design and Infographics
Daily Statistic | An Infographic and Statistic showcase
Here are 44 Simple Daily Activities To Enjoy Your Work created by OfficeVibe to help keep the motivation high and add some fun back in your work day! You might think it's a truism, but most people tend to forget this crucial fact:You should always make the effort to build good habits that will make you healthier, happier, and more productive over time.Also, when it comes to new habits, it's important to remember that these are things to do for long term changes.This infographic will give you an overview of 44 habits to improve your productivity, your health and the overall quality of your workdays. A fun infographic for Friday!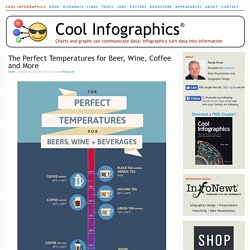 Cool Infographics - Blog
"The Pilgrim's Progress from This World to That Which Is to Come is a Christian allegory written by John Bunyan and published in February, 1678. It is regarded as one of the most significant works of religious English literature, has been translated into more than 200 languages, and has never been out of print." [wikipedia]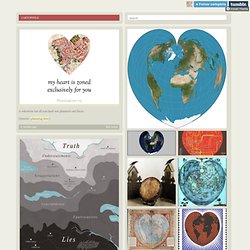 cartophile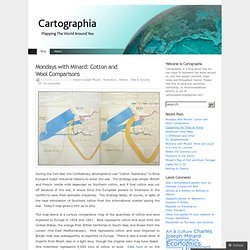 Cartographia
During the Civil War, the Confederacy attempted to use "Cotton Diplomacy" to force Europe's major industrial nations to enter the war. The strategy was simple–British and French textile mills depended on Southern cotton, and if that cotton was cut off because of the war, it would force the European powers to intervene in the conflict to save their domestic industries. The strategy failed, of course, in spite of the near elimination of Southern cotton from the international market during the war. Today's map gives a hint as to why. The map above is a curious comparative map of the quantities of cotton and wool imported to Europe in 1858 and 1861. Blue represents cotton and wool from the United States, the orange from British territories in South Asia, and brown from the Levant (the East Mediterranean).