Shelter
Green Housing. Green Homes. New Earth Mountain Village - Vision. Live Without Money.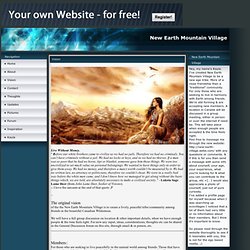 " Before our white brothers came to civilize us we had no jails. Therefore we had no criminals. You can't have criminals without a jail. We had no locks or keys, and so we had no thieves. If a man was so poor that he had no horse, tipi or blanket, someone gave him these things. We were too uncivilized to set much value on personal belongings. GEN. The Year of Mud: Cob and Natural Building. April works on some of the last remaining joints before the timber frame assembly I think I've realized that the excitement of timber framing can be represented by a curve.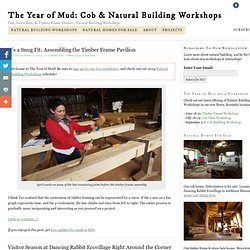 If the x axis on a bar graph represents time, and the y excitement, the line climbs and rises from left to right. The entire process is gradually more invigorating and interesting as you proceed on a project. [click to continue…] CRMPI: Build a worm farm in your pathways.
---