Online literacy sites
5 Ways To Make Students Better At Sharing Online. Sharing is something that all human beings need to effectively know how to do.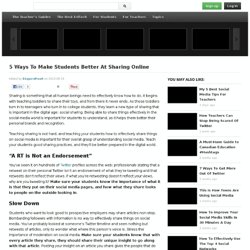 It begins with teaching toddlers to share their toys, and from there it never ends. As those toddlers turn in to teenagers who turn in to college students, they learn a new type of sharing that is important in the digital age: social sharing. Being able to share things effectively in the social media world is important for students to understand, as it helps them better their personal brands and recognition. 15 Things We Now Know About #Intelligence | #Online #Universities #elearning via @pgsimoes | Alive and Learning.
How Online Education Is Changing the Way We Learn | 21st Century Learning KA. Rules of Engagement; or, How to Build Better Online Discussion | Online Learning | HYBRID PEDAGOGY | E-Learning and Online Teaching. Sharing What We Know about Online Communities of Practice. The Connected Online Communities of Practice project is all about increasing the quality, accessibility, and connectedness of existing and emerging online communities of practice in education.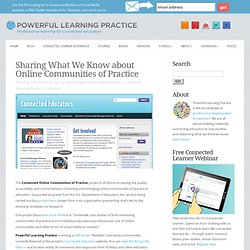 Supported by grants from the U.S. Department of Education, the work is being carried out by a project team drawn from a six-organization partnership that's led by the American Institutes for Research. One project focus (see more here) is to "undertake case studies of both interesting communities of practice and of individual educational professionals' use of online communities and other forms of social media to connect." Can Online Education Be Both Successful and Good for Us? - Kanyi Maqubela - Technology. We're witnessing the beginning of a much-needed revolution in education.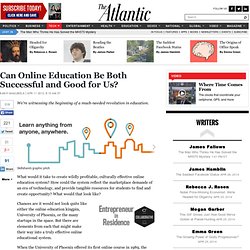 Skillshare's graphic pitch What would it take to create wildly profitable, culturally effective online education system? Top Ten Websites of 2011. Every week, I post a website that my classes found useful, instructive, helpful in integrating technology into classroom lesson plans.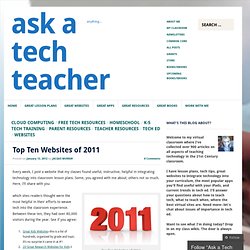 Some, you agreed with me about; others not so much. Here, I'll share with you Top Ten Websites of 2011. The Best Places Where Students Can Write Online. This "The Best…" list requires a bit of an explanation.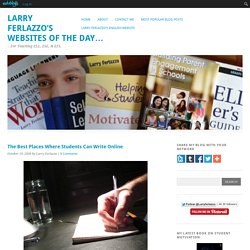 I've already posted The Best Websites For K-12 Writing Instruction/Reinforcement. That list primarily contains links to sites that provide direct writing instruction. SOME FINE COLLABORATIVE WRITING TOOLS. Jan January 4, 2012 | 5 Comments Nowadays I'm in need of a good collaborative writing tool and while searching I've come across with these goodies.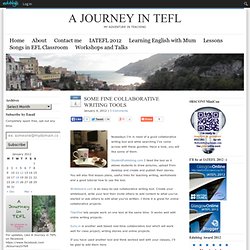 Have a look, you will like some of them. StudentPublishing.com I liked the tool as it allows students to draw pictures, upload from desktop and create and publish their stories. 10 Ways to Create Comics Online. Creating cartoons and comic strips can be a good way to get reluctant writers writing.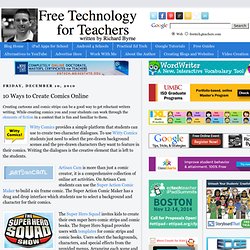 While creating comics you and your students can work through the elements of fiction in a context that is fun and familiar to them. Witty Comics provides a simple platform that students can use to create two character dialogues. To use Witty Comics students just need to select the pre-drawn background scenes and the pre-drawn characters they want to feature in their comics. Writing the dialogues is the creative element that is left to the students. Word Dynamo - Free Study Guides, Quizzes, Games and Flashcards. Clayton Christensen: Why online education is ready for disruption, now. | Teaching in the XXI century. Clash of the Dinosaurs. This show explores dinosaurs inside and out to reveal their structures and the lives they lived.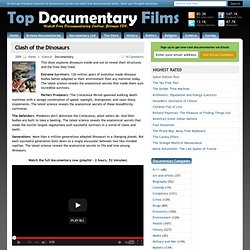 Extreme Survivors: 120 million years of evolution made dinosaur bodies better adapted to their environment than any mammal today. The latest science reveals the anatomical secrets that made them such incredible survivors. Perfect Predators: The Cretaceous Period spawned walking death machines with a savage combination of speed, eyesight, brainpower, and razor-sharp implements. The latest science reveals the anatomical secrets of these bloodthirsty carnivores.
Project based learning
Reader (1000+) Weirdest Planets. With temperatures ranging from 1000 to 2000°C, gravity 15 times stronger than Earth's, and a year that lasts just 5.6 of our days, HAT-P-2b is not a planet you'd want to visit for vacation.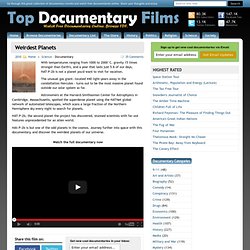 The unusual gas giant—located 440 light-years away in the constellation Hercules - turns out to be the most massive planet found outside our solar system so far. Astronomers at the Harvard-Smithsonian Center for Astrophysics in Cambridge, Massachusetts, spotted the superdense planet using the HATNet global network of automated telescopes, which scans a large fraction of the Northern Hemisphere sky every night to search for planets. HAT-P-2b, the second planet the project has discovered, stunned scientists with far-out features unprecedented for an alien world. HAt-P-2b is but one of the odd planets in the cosmos.
ZooBurst. Little Bird Tales - Home. StoryJumper: publish your own children's book.
---