Online literacy sites
5 Ways To Make Students Better At Sharing Online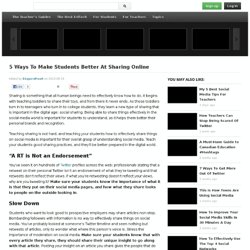 Sharing is something that all human beings need to effectively know how to do.
15 Things We Now Know About #Intelligence | #Online #Universities #elearning via @pgsimoes | Alive and Learning
How Online Education Is Changing the Way We Learn | 21st Century Learning KA
Rules of Engagement; or, How to Build Better Online Discussion | Online Learning | HYBRID PEDAGOGY | E-Learning and Online Teaching
The Connected Online Communities of Practice project is all about increasing the quality, accessibility, and connectedness of existing and emerging online communities of practice in education.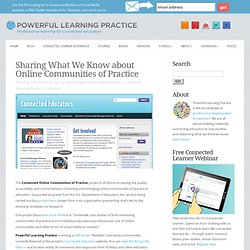 Sharing What We Know about Online Communities of Practice
We're witnessing the beginning of a much-needed revolution in education. Skillshare's graphic pitch What would it take to create wildly profitable, culturally effective online education system?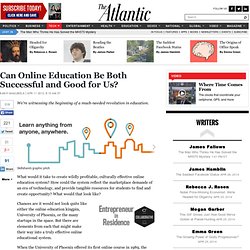 Can Online Education Be Both Successful and Good for Us? - Kanyi Maqubela - Technology
Top Ten Websites of 2011
Every week, I post a website that my classes found useful, instructive, helpful in integrating technology into classroom lesson plans.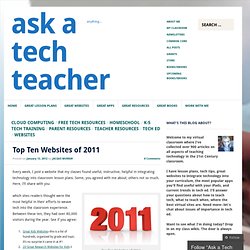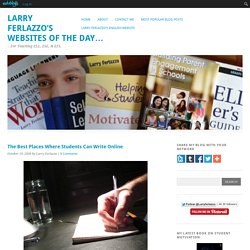 This "The Best…" list requires a bit of an explanation. I've already posted The Best Websites For K-12 Writing Instruction/Reinforcement. That list primarily contains links to sites that provide direct writing instruction.
The Best Places Where Students Can Write Online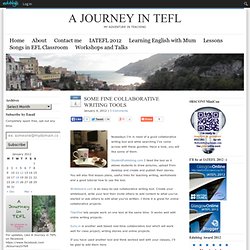 SOME FINE COLLABORATIVE WRITING TOOLS : A Journey in TEFL
Jan
Creating cartoons and comic strips can be a good way to get reluctant writers writing. While creating comics you and your students can work through the elements of fiction in a context that is fun and familiar to them.
10 Ways to Create Comics Online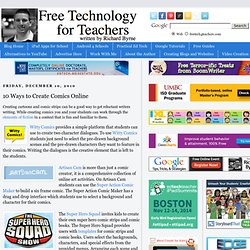 Clayton Christensen: Why online education is ready for disruption, now. | Teaching in the XXI century
This show explores dinosaurs inside and out to reveal their structures and the lives they lived.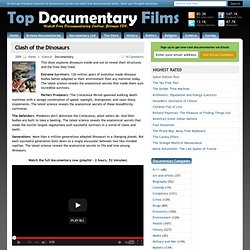 Clash of the Dinosaurs
Reader (1000+)
Weirdest Planets
With temperatures ranging from 1000 to 2000°C, gravity 15 times stronger than Earth's, and a year that lasts just 5.6 of our days, HAT-P-2b is not a planet you'd want to visit for vacation.