Funny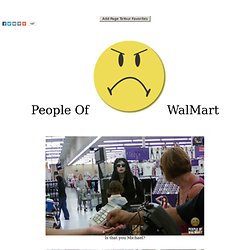 People Of WalMart Is that you Michael? Trash Bag dresses are very popular, they come ten in a box. Look what I found hiking in the Ozark Mountains. Yes, I am the new greeter, "you want some candy little girl."
People Of WalMart
Only in Japan
17 Jan 2007 For interesting photos of scenes unique to Japan, do a search for "only in Japan" on Google Image Search. Here's a sampling of what you'll find on the top few pages... A relaxing day at the swimming pool Hello Kitty in the snow Manhole cover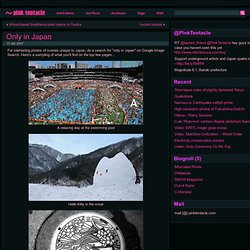 Funniness of Unfunniness
Homer FTW! | Fuuunny things
Hall of Fame
18 Horrible Real Names
screen-shot-2011-11-29-at-12-12-14-pm.png (PNG Image, 489x486 pixels)
A man walks into a restaurant with a full-grown ostrich behind him. The waitress asks them for their orders. The man says, "A hamburger, fries and a coke," and turns to the ostrich, "What's yours?" "I'll have the same," says the ostrich.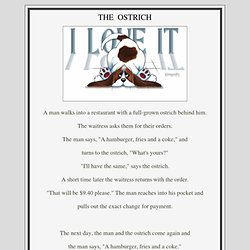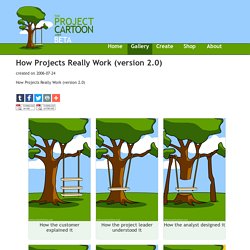 created on 2006-07-24 How Projects Really Work (version 2.0) How the customer explained it How the project leader understood it How the analyst designed it How the programmer wrote it What the beta testers received How the business consultant described it How the project was documented What operations installed How the customer was billed How it was supported What marketing advertised When it was delivered What the customer really needed What the digg effect can do to your site The disaster recover plan
Project Cartoon: How Projects Really Work (version 2.0)
Don't Worry….
SmartPhones
good girls are bad girls
Sausage Father
Last thing
944 - Stoopid Funny
2027 - Stoopid Funny
LIES.jpg (JPEG Image, 470x659 pixels) - Scaled (89%)
tumblr_lre5xlTjML1qcn3c9o1_400.jpeg (JPEG Image, 390x492 pixels)
Go Play Outside
Bluntcard.com
4e02c2d57f269.jpg (JPEG Image, 604x405 pixels)
Bluntcard.com
What Bart Writes on the Blackboard
Donut Escalator
February 25, 2011 | Rhymes With Orange
The Ways a Toy Can Suck for a Parent from HowToBeADad.com