ДизайнGraph
Alison Berger Glassworks
Эскпериментальные шрифты - Каталог шрифтов. Всё о шрифте
ARM•ME — glamorous weapons! - Justin Melnick Works
Design | Onextrapixel - Showcasing Web Treats Without A Hitch
Red Forest - Graphic Design. / LYNX Net.Art project
Portfolio of Tibor Tovt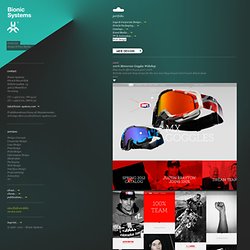 100% Motocross Goggles Webshop How much effort do you give? 100% Website and web shop design for the new San Diego based 100% brand.
Bionic Systems — Web Design
Der Prozess des Schaffens von Lebensräumen braucht individuelle Bauherrn und diese einen starken kompetenten Planungspartner an ihrer Seite. Hier sind wir für Sie da – Ihr Partner, Ihre ABOA Architekten. Die Herangehensweise der ABOA - Architekten basiert auf dem Abbild einer Umwelt, die durch Rücksicht und Anspruch, Gemeinsamkeiten und Individualität, durch gleiche Werte, nicht aber durch Zwänge geprägt ist. Diesem Gestaltungsanspruch fühlen sich die ABOA - Architekten verpflichtet. Aus diesem Ansatz folgt eine demokratische Architektur, in der Räume nicht standardisiert sind und die Qualität vielmehr aus der Eigenart ihrer Aufgabe und ihrer Position im Ganzen entsteht.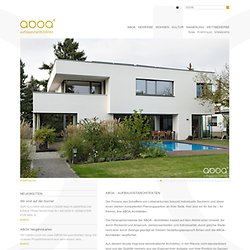 ABOA - Aufbauostarchitekten
Here are our editor's picks for the Top 10 Best Flash Websites of 2013 based on visual artistry, integrated sound, ease of use, and uniqueness. Last Updated: March 18, 2013 1 | Disney New Fantasyland Disney's New Fantasyland website uses Flash to bring visitors to an enchanted land that's been long hidden from our view. As the story has it, this is a place where mermaids sing, beauties tell tales, beasts roar and elephants fly.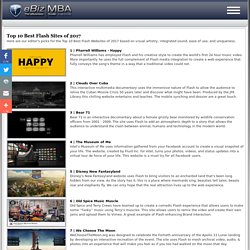 Gray color scheme
perkalaba post-cards on the Behance Network
Cara Jo Janiszewski (Miller) | Personal Portfolio