Microsoft
NTP supports several different packet types.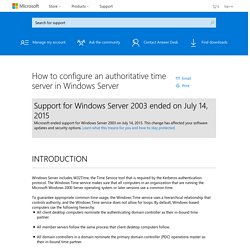 How to configure an authoritative time server in Windows Server
Windows Incident Response
I've run across a number of tools recently, some directly related to forensics, and others more related more to IR or RE work. I wanted to go ahead and put those tools out there, to see what others think...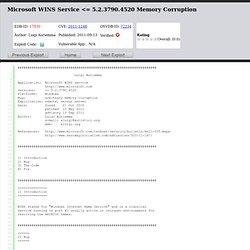 Microsoft WINS Service <= 5.2.3790.4520 Memory Corruption
Luigi Auriemma