Web Design
Mrdoob/three.js at master - GitHub. GlassBox. Easy PHP Blackhole Trap with WHOIS Lookup for Bad Bots. One of my favorite security measures here at Perishable Press is the site's virtual Blackhole trap for bad bots.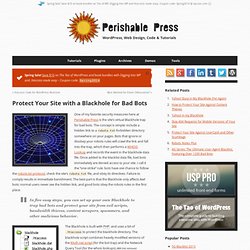 The concept is simple: include a hidden link to a robots.txt-forbidden directory somewhere on your pages. Bots that ignore or disobey your robots rules will crawl the link and fall into the trap, which then performs a WHOIS Lookup and records the event in the blackhole data file. Once added to the blacklist data file, bad bots immediately are denied access to your site. Learn JavaScript | Mozilla Developer Network. 50+ Refreshing Web Design Interfaces | SherifAbdou - The Design Blog. {*style:<b>Apr 2009 </b>*} There's a million billion trillion ga-gillion websites out there all sporting different web design interfaces.
d3.js. Unbeatable JavaScript Tools. Script.aculo.us - web 2.0 javascript. Bed Against The Wall: Running A SSH Honeypot With Kippo: Let's Catch Some Script Kiddies. So sorry about that, you were probably trying to reach a link on my blog before I moved it to a self-hosted, static home.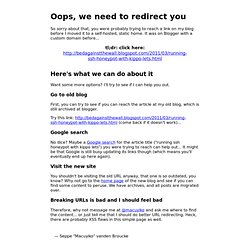 It was on Blogger with a custom domain before... tl;dr: click here: Want some more options? I'll try to see if I can help you out. The Top 15 Google Products for People Who Build Websites. Google's strategy of empowering site developers and owners with free and valuable tools has proven to be effective in garnering a fair bit of geek love for the company.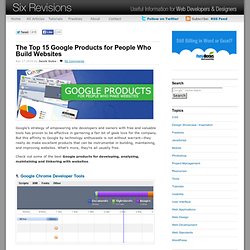 But this affinity to Google by technology enthusiasts is not without warrant—they really do make excellent products that can be instrumental in building, maintaining, and improving websites. What's more, they're all usually free. Check out some of the best Google products for developing, analyzing, maintaining and tinkering with websites. Learn more about Google Sites. Single-click page creation Customizable look and feel Dozens of pre-built templates Settings for accessing and sharing information And it's free!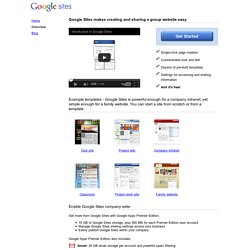 Example templates - Google Sites is powerful enough for a company intranet, yet simple enough for a family website. You can start a site from scratch or from a template. Enable Google Sites company-wide Get more from Google Sites with Google Apps Premier Edition: About Drupal. Drupal is a free software package that allows you to easily organize, manage and publish your content, with an endless variety of customization.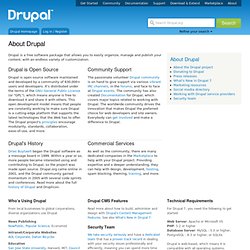 Drupal is Open Source Drupal is open source software maintained and developed by a community of 630,000+ users and developers. It's distributed under the terms of the GNU General Public License (or "GPL"), which means anyone is free to download it and share it with others. This open development model means that people are constantly working to make sure Drupal is a cutting-edge platform that supports the latest technologies that the Web has to offer. CSS Basics. 40 Online Generators for Web Designers Should Bookmark. Online Generators for Web Designers can be a great way to save time in your web design projects.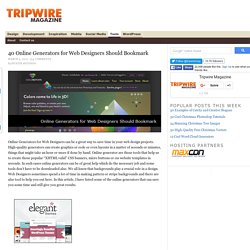 High-quality generators can create graphics or code or even layouts in a matter of seconds or minutes, things that might take an hour or more if done by hand. Online generator are those tools that help us to create those popular "XHTML valid" CSS banners, micro buttons or css website templates in seconds. In such cases online generators can be of great help which do the necessary job and some tools don't have to be downloaded also. We all know that backgrounds play a crucial role in a design.
Web Designers sometimes spend a lot of time in making pattern or stripe backgrounds and there are also tool to help you out here. MiniAjax.com / Highlighting Rich Experiences on the Web.
---