16 12 2011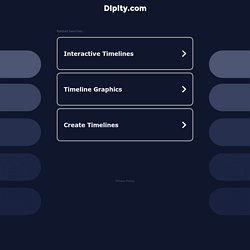 What is Dipity? Dipity is a free digital timeline website. Our mission is to organize the web's content by date and time.
Zoom sur la rédaction du Monde.fr
Qui sont mes auditeurs, quelles sont leurs attentes ? Il est fondamental que vous ayez une idée, la plus précise possible, des caractéristiques de votre auditoire (âge, sexe, catégorie socioprofessionnelle, mode de vie…) et de ses centres d'intérêt. Vous devez prendre en compte les critères de la « loi de proximité » avec l'auditeur. Il s'agit de savoir ce qui s'approche le plus de ses centres d'intérêt d'un point de vue géographique, temporel, affectif et socioprofessionnel. Cette notion est schématisée ci-dessous sous la forme d'une cible.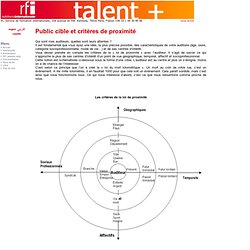 Public cible et critères de proximité
Le tango des genres | 
La nuit oubliée
portraitquo0302