Web Analytics
Analytics | Official Website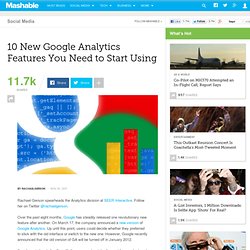 Rachael Gerson spearheads the Analytics division at SEER Interactive.
Par Olivier Duffez, Jeudi 1 septembre 2011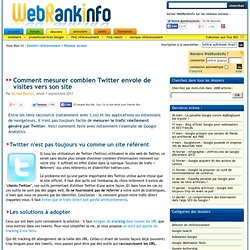 Official: Google Analytics Gets Social Engagement Reporting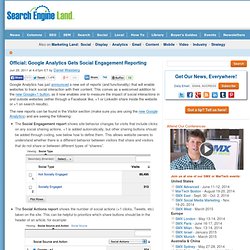 Google Analytics has just announced a new set of reports (and functionality) that will enable websites to track social interaction with their content. This comes as a welcomed addition to the new Google+1 button, as it now enables one to measure the impact of social interactions in and outside websites (either through a Facebook like, +1 or LinkedIn share inside the website or +1 on search results).
10/02/2011 : 262 Tinyurl-like ! (dont 160 actif) Un raccourcisseur de lien vous savez tous ce que c'est, rien que Twhirl en propose 3 si vous utilisez ce petit soft pour gérer votre compte Twitter.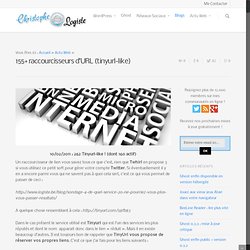 HOW TO: Use Google Analytics
Whether you built a personal site from the ground up or oversee digital strategy for a huge corporation, many of us are managing a web presence these days. There are millions of websites out there, and tracking how people are getting to your site and what's performing well is a must for being competitive in the online market. Google Analytics makes it easy for anyone managing a site to track and analyze this data. It's a powerful, free tool that can answer a variety of questions for a wide range of users. Wondering which keywords resonate with visitors?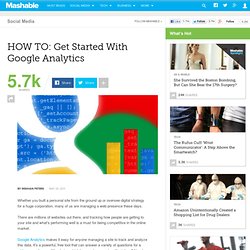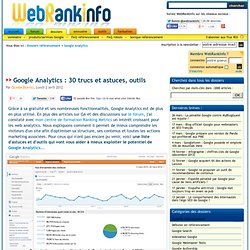 Par Olivier Duffez, Lundi 2 avril 2012
Fifty Five : un nouveau spécialiste du web analytic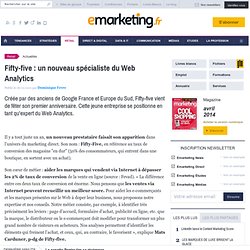 Il y a tout juste un an, un nouveau prestataire faisait son apparition dans l'univers du marketing direct. Son nom : Fifty-Five, en référence au taux de conversion des magasins "en dur" (50% des consommateurs, qui entrent dans une boutique, en sortent avec un achat). Son cœur de métier : aider les marques qui vendent via Internet à dépasser les 2% de taux de conversion de la vente en ligne (source : Fevad). « La différence entre ces deux taux de conversion est énorme.
The Complete Google Analytics Power User Guide
Google Analytics (GA) can be a powerful tool. It can also be incredibly intimidating for new users.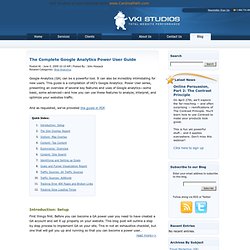 Introduction à la mesure sur le Web
Si vous avez un site, il va falloir utiliser des outils qui analysent vos visiteurs afin de savoir si votre site est visité ou non.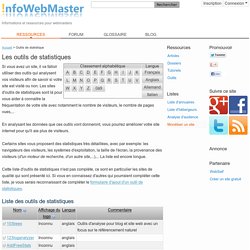 Mesurer et analyser son audience est une des étapes clés de sa réussite sur internet. Si j'arrive à savoir d'où viennent mes visiteurs, ce qui les intéressent et combien de temps est ce qu'ils restent sur mon site, je suis alors en mesure d'en détecter les points fort comme les points faibles et d'en tirer une liste de mesures drastiques si nécessaire.
Mesurer son audience avec Google Analytics (SEO/ SMO)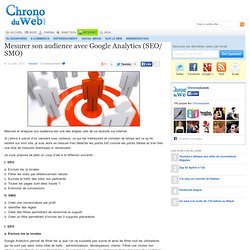 Les Analytics, plus personne ne peut s'en passer actuellement, d'ailleur comment pourriez vous survivre sans?
30 astuces Google Analytics, Hack et plugin | Blog Marketing