Trends
envisioningtech.pdf
10 of the Greatest Marketing Innovations in the Past 10 Years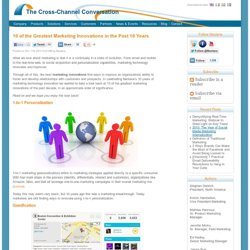 What we love about marketing is that it is a continually in a state of evolution.
Les tendances du WebMarketing Last trends USA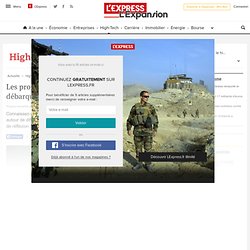 Les programmes transmédia s'apprêtent à débarquer
Une série de TF1 dont les téléspectateurs peuvent influencer le scénario sur le blog de l'héroine. Une websérie non-linéaire sur Arte, dont les personnages existent sur Facebook et Twitter, et dont les spectateurs peuvent naviguer entre une centaine de modules diffusés sur le web et le mobile, dans l'ordre ou le désordre.
Top 100 Internet Trends of 2010 - From Deceptive Chalk Art to Robot Fitness Coaches (COUNTDOWN)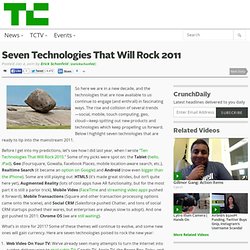 Seven Technologies That Will Rock 2011
So here we are in a new decade, and the technologies that are now available to us continue to engage (and enthrall) in fascinating ways.
At the start of every year, it's fun to think about what's next. However, for the creative professional community, considering the future is not just a casual exercise.
Shaping the Future: 7 Predictions for the Creative Community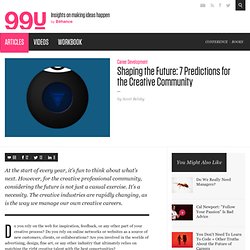 Top 100 Trends in 2010 - From 2010 Trend Reports + Pro to Holiday Portrait Fails (COUNTDOWN)
Online Marketing Trends – 7 Top Influential Marketing Trend Websites
15 Marketing & Social Media Trends To Watch In 2011
Le coup de vieux des Bobos, place aux Hipsters
Social Commerce, Six Killer Ideas for 2011 | Social Media Journal
Social Media has become a proven success for most companies. Social Media has allowed for better insights into current and potential customers and has helped brands connect with a wider base of customers.