Blogs Sciences 2
La cryptographie
Infusion de sciences | Rue89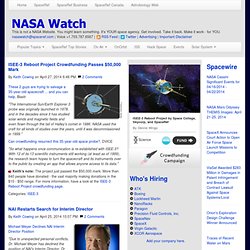 NASA's Strategic Plan Isn't Strategic - or a Plan By Keith Cowing on April 4, 2014 2:09 PM. Message from the Administrator NASA's Updated Strategic Plan "We stand at a pivotal moment in space exploration and our ability to improve life on our planet. Humankind is making plans to further extend its reach into the solar system, and NASA is leading the way.
NASA Watch
Choices Homepage - Your health, your choices
The Devil's Chaplain
Not Exactly Rocket Science
Respectful Insolence
Neuron Culture
A Blog Around The Clock
Effect Measure
Genetic Future
Xeni Jardin at 11:21 am Fri, Jan 17, 2014 • 0 Image: Reuters Reuters reports that digital security firm IntelCrawler claims to have uncovered "at least six ongoing attacks at merchants across the United States whose credit card processing systems are infected with the same type of malicious software used to steal data from some 40 million credit cards at Target Inc."
Boing Boing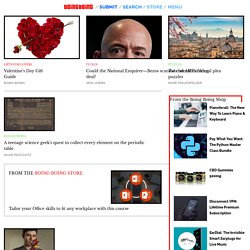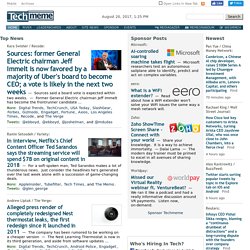 Techmeme
MobileMini Mediagazer memeorandum WeSmirch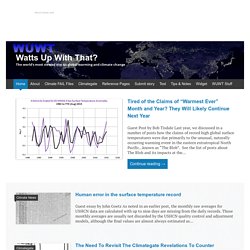 Frontiers fires back again on the hype surrounding Lewandowsky's retracted Recursive Fury paper Readers may recall some ethics objections I raised in my complaint letter to UWA and Psychological Science, and also sent to Frontiers. It seems Frontiers agrees.
Watts Up With That?
Le samedi 4 janvier 2014, Le Monde diffuse notamment des déclarations de l'actuel président du MEDEF avec le titre fort parlant « Pierre Gattaz : "Le Medef est prêt à jouer le jeu du pacte de responsabilité" », répondant aux propos tenus par François Hollande dans ses voeux de fin d'année à l'adresse des Français et du Gouvernement. Pierre Gattaz déclare accueillir favorablement la proposition formulée par François Hollande à l'égard du patronat et met l'accent sur cinq « chantiers » : « coût du travail », fiscalité, dépenses publiques, « simplification » et « freins à l'embauche ». En clair, un maximum de casse sociale et institutionnelle, de cadeaux de l'Etat à l'adresse du privé... François Hollande a-t-il annoncé autre chose dans ses interventions de cette semaine ? Au nom de « l'emploi », la stabilité et les revenus de ce dernier sont de plus en plus ouvertement mis en cause dans le cadre d'une stratégie de mondialisation et d'adaptation au « marché mondial de la main d'oeuvre ».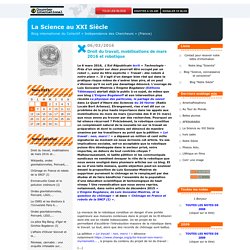 La Science au XXI Siècle