Blogs Global Climate Change 2
ClimateScienceWatch
ClimateScienceWatch
R-Squared Energy Blog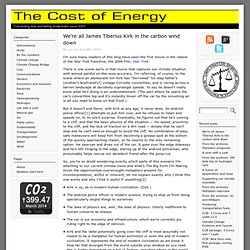 The Cost of Energy
Naomi Klein, a writer whose works I'm sure most readers of this site know anywhere from passably to quite well, recently authored the article in NewStatesman, How science is telling us all to revolt. It's a perfect example of the kind of unsettling, yet incredibly hard to refute, piece that's appearing more often from climate communicators; I fully expect to see many more such contributions to the public dialog from Klein and other writers in the coming years. To boil Klein's article down further than is likely justified, it says: Climate change is even worse than most people who are engaged with the topic realize, and even the experts are feeling the greatly increased urgency of the mess we've created.
A Man With A Ph.D.
Summary of the debate Introduction The Natural Environment Research Council's Chief Executive, Professor Alan Thorpe, challenged climate change sceptics to an online public debate in December 2006.
NERC - Climate change challenge summary
Fermi Paradox
It's Getting Hot In Here
Naptime is over.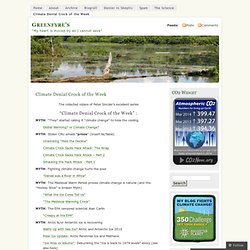 The collected videos of Peter Sinclair's excellent series "Climate Denial Crock of the Week" : MYTH: "They" started calling it "climate change" to hide the cooling Global Warming? or Climate Change? MYTH: Stolen CRU emails "prove" (Insert lie/fable)
Climate Denial Crock of the Week « Greenfyre's
Climate Dilemma
NOAA Climate Services
Global Warming Wiki: Climate Change - Global Warming Guides
Science of Climate Changehttp://60minutes.yahoo.com/segment/26/global_warming Images and indepth reports from the yahoo global warming special.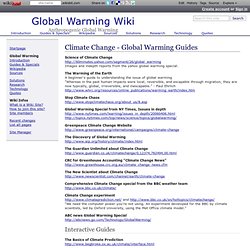 Rabett Run
Logical Science
Global Warming Art
Front page - John Feeney
Greenfyre's
Homepage | Pew Center on Global Climate Change: The Pew Center o
ClimateScienceWatch
ClimateSight
Wunder Blog
The year 2013 marked the 25th anniversary of 1988's Hurricane Gilbert--the most intense Atlantic hurricane ever measured up until that point, with a central pressure of 888 mb--a record has since been surpassed only by 2005's Hurricane Wilma. I was on the historic flight that caught Gilbert at its peak intensity, and below is my story of that flight, published here for the first time. Jeff Masters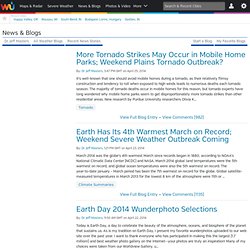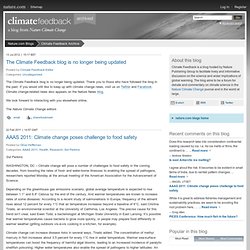 Climate Feedback
Sid Perkins In the coming decades, the world's coral reefs will suffer a variety of indignities, from global threats such as warming seas and ocean acidification to local and regional problems such as overfishing and nutrient-rich runoff.