E-commerce
Practical eCommerce asks industry insiders each month to share a great, innovative idea that could help an ecommerce company. Here's what ten of them had to say for the May 2011 installment of "Ten Great Ecommerce Ideas." Promote Overstocked Products with Flash Sales "My idea to share with any industry online would be to implement 'flash sales' into your marketing strategic planning.
Ten Great Ecommerce Ideas for May 2011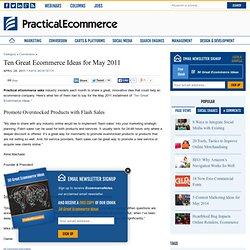 Marc Schillaci - PDG d'Oxatis
art. nouvelle version de Google Commerce Search
Google n'est pas réputé pour son immobilisme, et le prouve une fois encore avec le lancement de la nouvelle version de sa solution de recherche pour les sites e-commerce : Google Commerce Search 3.0.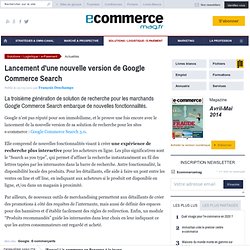 E-commerce : qu'est ce qui va changer ?
Gestion des campagnes de vente (optimisation des flux)