Style graphique que je veux développer
Emily Penso. Emily Penso Art Projects Animal Stack March 13, 2014.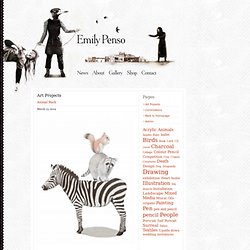 Celebrating 70 years. Web | Studio Racket. Creative Spaces. ABC Radio National - Poetica - A pod of poets. A Pod of Poets is a series of eleven, 40-minute podcasts of Australian poetry, read by the authors.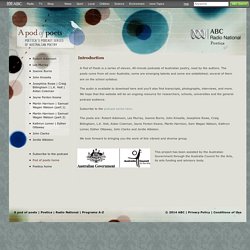 The poets come from all over Australia; some are emerging talents and some are established; several of them are on the school syllabus. The audio is available to download here and you'll also find transcripts, photographs, interviews, and more. We hope that this website will be an ongoing resource for researchers, schools, universities and the general podcast audience. This is not art.
---