Photography
PhotoGuides | Photography and Photoshop Guides and Tutorials
My Photography: Best of 2013 Here is a slide-show of my favorite images of 2013: Photograpy Masterclass is Now Online! My new online photography course Photography Masterclass is meant for the person who just got a DSLR, is about to get one, or has had one for a while but never took the time to thoroughly master it to the professional level. The course contains 26 videos (11 hours total), an equipment guide, and bonuses.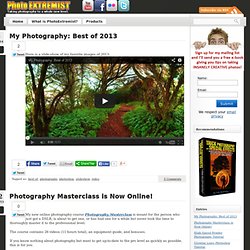 Ansel Adams doesn't need an introduction. Even non-photographers know about his awesomeness. He wasn't just a master at making amazing images though–he also played a very large role in the preservation of the American wilderness. Well, about a month ago a new book was published with a few hundred of his photographs that were taken in the national parks of the United States. I finally got a chance to look through the book, so I thought I'd share some of my thoughts. What the book is about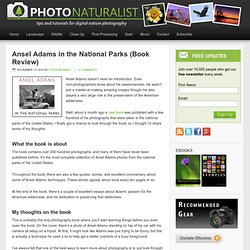 Ansel Adams in the National Parks (Book Review)
examples - a set on Flickr
Today, I'm happy to announce that my new eBook, Examples, is now available. It's a collection of 23 of my images and the stories of how those images were made. The idea was inspired by my firm belief that the best way to learn something is by example. As Albert Einstein put it, "Learning by example isn't the best way to learn. It's the only way to learn." I remember countless times back in school when I was struggling to understand something, but as soon as the teacher gave us an example or stepped through a problem detail by detail, I finally began to understand.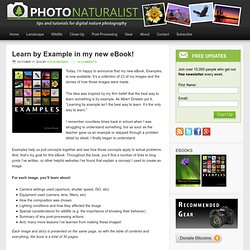 Learn by Example in my new eBook!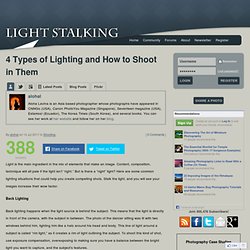 4 Types of Lighting and How to Shoot in Them
Aloha Lavina is an Asia based photographer whose photographs have appeared in CNNGo (USA), Canon PhotoYou Magazine (Singapore), Seventeen magazine (USA), Estamos! (Ecuador), The Korea Times (South Korea), and several books. You can see her work at her website and follow her on her blog. By alohal on in Shooting
Да израстнеш през 90-те ... или ... историята на едно вълшебно детство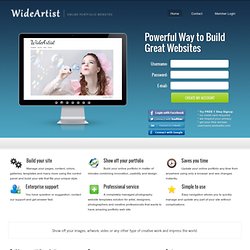 Online portfolio, Photography website templates for Photographers, Artists, Designers and all creative professionals
Build your site Manage your pages, content, colors, galleries, templates and many more using the control panel and build your site that fits your unique style. Enterprise support You have question or suggestion, contact our support and get answer fast.
Снимай СЕГА - Mur