REST
API_Mag : #REST vs #SOAP from @layer7
Articles/etc | Protocols - REST
Articles/etc | Protocols - REST
A must-have tool for everyone engaged in developing, managing and securing REST based API infrastructure. This reference card created by DZone contains handy references to various REST topics including: The Basics of REST What about SOAP? Richardson Maturity Model Verbs, Response Codes and more Intel ® Expressway Service Gateway provides a secure point of entry for REST based services, a central policy enforcement point where one can delegate authentication and authorization, and also effortless REST to SOAP mediation – without having to write custom code.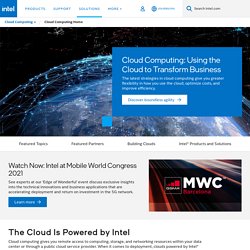 DZone REST Reference Card
Web Services : SOAP, REST, XML, JSON
ZapThink on REST in Cloud Arch
Scalable Reliable Secure REST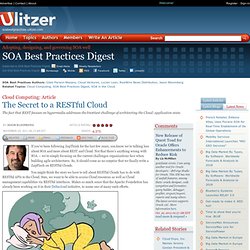 If you've been following ZapThink for the last few years, you know we're talking less about SOA and more about REST and Cloud. Not that there's anything wrong with SOA — we're simply focusing on the current challenges organizations face when building agile architectures. So, it should come as no surprise that we finally write a ZapFlash on RESTful Clouds. You might think the story we have to tell about RESTful Clouds has to do with RESTful APIs to the Cloud.
The Secret to a RESTful Cloud | SOA Best Practices Digest