Pc
SEGA Mega Drive Pick 'n' Mix (10 for 5.00 €)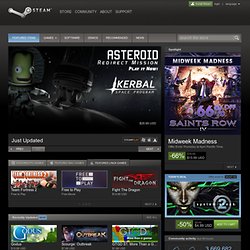 Save 50% on Railworks 2 + Falmouth Branch Pack on Steam
Show downloadable content Dawn of Fantasy: Kingdom Wars Strategy, RPG, Indie, Massively Multiplayer - Released: 1 Apr 2013 DisplayFusion
Save 70% on Braid on Steam
amazon
amazon
Serious Sam: The First Encounter Download | Buy Serious Sam: The First Encounter from D2D
PC Game Deals, Sales, Coupons & Discounts
Ghostbusters: The Video Game Platform: IBM PC Compatible Publisher: Atari, Inc. Developer: Terminal Reality Category: Shooter Style(s): Third-Person 3D Shooter
Ghostbusters: The Video Game - goHastings
The last remaining memories fade away into darkness. Your mind is a mess and only a feeling of being hunted remains. You must escape. Awake... Amnesia: The Dark Descent, a first person survival horror.
Save 50% on Amnesia: The Dark Descent on Steam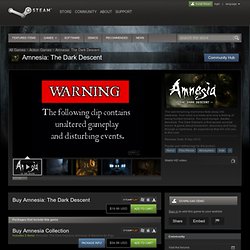 Buy The Sims Medieval Limited Edition - GamersGate
Video Games Deal of the Day
With Assassin's Creed Brotherhood, the developers significantly refined the game formula from the previous installments. They left the core mechanics intact while introducing some new elements and successfully tweaking a few things that didn't work so well in the past. Main differences are: - most missions have an optional 100% synchronization condition, usually not too difficult, but chosen so that you must be a little more careful, plan better and behave like a true Assassin instead of making a bloodbath;
Buy Assassin's Creed Brotherhood Deluxe Edition - GamersGate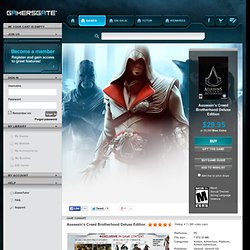 amazon
Save 50% on Spellforce Universe on Steam
Suprisingly good | June 18, 2011 | See all Era's reviews » Firstly, I hadn't heard of this game before GreenManGaming, but I traded in some games and bought it, and can say it was well worth it! The first thing I found great was the CGI cutscenes. The game takes place in a futuristic city where the Death Track sport is the most important thing to many people living in this future. The gameplay is a basic racing kart game with weapons, the controls are essentially perfect and there are multiple unique courses from Moscow to London.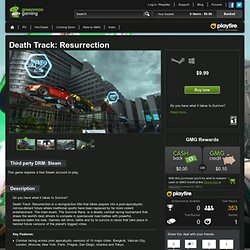 Death Track: Resurrection
The Sims 3 Deluxe Edition for PC
tropico-3-gold-edition - Games For Windows
Rift - Digital Collector's Edition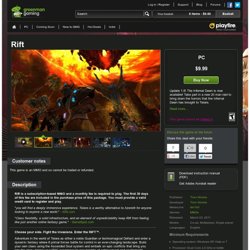 Rift
Description Rift is a subscription-based MMO and a monthly fee is required to play. The first 30 days of this fee are included in the purchase price of this package. You must provide a valid credit card to register and play.
GOG.com
Store (US) Online Store