Pc
Save 50% on Railworks 2 + Falmouth Branch Pack on Steam. Save 70% on Braid on Steam. Braid is...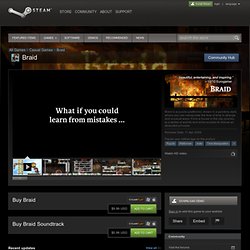 Not For Everyone The time twisting, puzzle platformer is brilliantly made, fantastically designed but a killer on the brain. The introduction to the game drip feeds you the information you are required to complete it, and its all down to you to apply the knowledge you have been given. Now this is where opinions will divide; I enjoyed the challenge and that inspired me to push on. You could argue this game is actually really boring, I would disagree, but essentially it is advanced jumping with time elements. Amazon. Amazon. Serious Sam: The First Encounter Download | Buy Serious Sam: The First Encounter from D2D. PC Game Deals, Sales, Coupons & Discounts. Ghostbusters: The Video Game - goHastings. Ghostbusters: The Video Game Platform: IBM PC Compatible Publisher: Atari, Inc.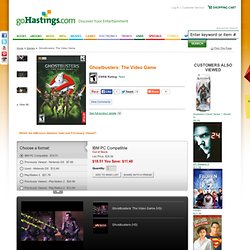 Developer: Terminal Reality Category: Shooter. Save 50% on Amnesia: The Dark Descent on Steam. :::::Intro::::: You want to feel helpless?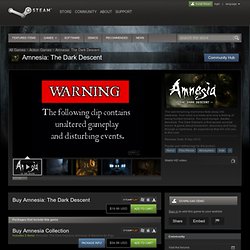 Have that sense of adreline when you are faced by something that can easily overpower you if caught? I would recommend amensia to anyone who enjoys a good horror game that is geared towards making you scream. :::::Fear Itself::::: Buy The Sims Medieval Limited Edition - GamersGate. Video Games Deal of the Day. Buy Assassin's Creed Brotherhood Deluxe Edition - GamersGate. Extra content included in the Deluxe Edition: 2 Exclusive Single-Player Maps Single-Player indoor map: The Trajan MarketSingle-Player outdoor map: The Aqueduct 2 Multiplayer Characters: The Harlequin & The Officer.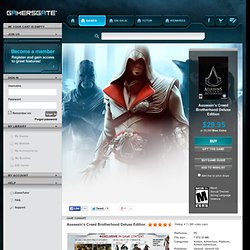 Global Agenda: Sandstorm Download | Buy Global Agenda: Sandstorm from D2D. Amazon. Save 50% on Spellforce Universe on Steam. Death Track: Resurrection. The Sims 3 Deluxe Edition for PC. Rift - Digital Collector's Edition. Rift. Store (US) Online Store.
---