Pc
Save 50% on Railworks 2 + Falmouth Branch Pack on Steam
Save 70% on Braid on Steam
amazon
amazon
Serious Sam: The First Encounter Download | Buy Serious Sam: The First Encounter from D2D
Requires the base game in order to play.
PC Game Deals, Sales, Coupons & Discounts
Ghostbusters: The Video Game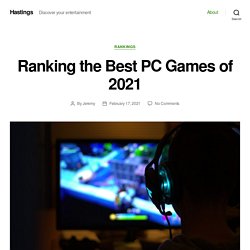 Ghostbusters: The Video Game - goHastings
Amnesia: The Dark Descent is a first person survival horror game.The player takes the role of Daniel, who awakens in the darkened halls of Brennenburg Castle and as you start the game your memory is gone. Daniel is trying to discover hints about his past through reading notes that he apparently left for himself and searching through old diary entries and random scraps of paper. Hints are also provided by flashbacks that regularly pop up out of nowhere.In Amnesia there are no weapons. The only assistance you get is an oil lamp, some matches and if prefered the hints the game gives you. Also a nice and fearsome feature is your insanity.
Save 50% on Amnesia: The Dark Descent on Steam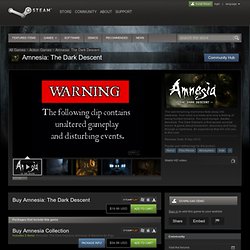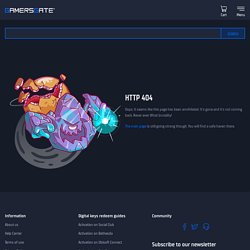 I really should learn to stop buying games like this.
Buy The Sims Medieval Limited Edition - GamersGate
Video Games Deal of the Day
Extra content included in the Deluxe Edition: 2 Exclusive Single-Player Maps Single-Player indoor map: The Trajan MarketSingle-Player outdoor map: The Aqueduct 2 Multiplayer Characters: The Harlequin & The Officer
Buy Assassin's Creed Brotherhood Deluxe Edition - GamersGate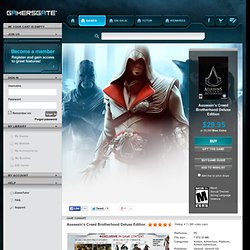 Global Agenda: Sandstorm Download | Buy Global Agenda: Sandstorm from D2D
amazon
Save 50% on Spellforce Universe on Steam
Suprisingly good | June 18, 2011 | See all Era's reviews » Firstly, I hadn't heard of this game before GreenManGaming, but I traded in some games and bought it, and can say it was well worth it! The first thing I found great was the CGI cutscenes. The game takes place in a futuristic city where the Death Track sport is the most important thing to many people living in this future. The gameplay is a basic racing kart game with weapons, the controls are essentially perfect and there are multiple unique courses from Moscow to London.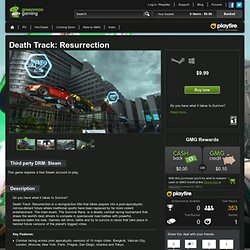 Death Track: Resurrection
The Sims 3 Deluxe Edition for PC
As part of the upcoming Xbox 360 system update, Microsoft Points will be retired, and the Xbox.com PC marketplace will be closed as of August 25, 2013. We encourage you to spend your Microsoft Points balance prior to this change. Although you will not be able to purchase new games, you can continue to enjoy previously purchased content by downloading them through the Games for Windows Live client software as usual. View FAQ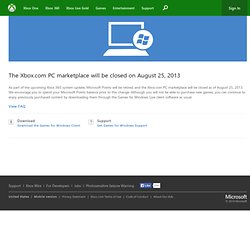 Rift - Digital Collector's Edition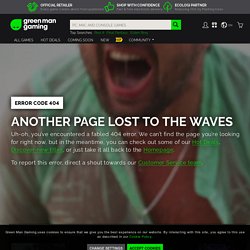 Rift
Description Rift is a subscription-based MMO and a monthly fee is required to play. The first 30 days of this fee are included in the purchase price of this package. You must provide a valid credit card to register and play. " you will find a deeply immersive experience. Telara is a worthy alternative to Azeroth for anyone looking to explore a new world. " - IGN.com
GOG.com
Store (US) Online Store