Just for FUN!!!
Puzzle - Corpse Bride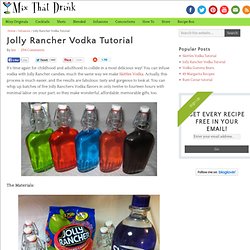 It's time again for childhood and adulthood to collide in a most delicious way!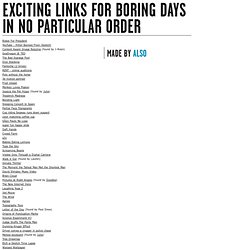 Robot For President YouTube - Hitler Banned From iSketch! Content Aware Image Resizing (found by J-Roen) SeaDragon @ TED The Bad Signage Pool Dice Stacking Fantoche (2 times) RENT - online auditions Polo without the horse 3d motion portrait Fruit Vessel Monkey Loves Pigeon Jessica the Pet Hippo (found by Julia ) Treadmill Madness Bending Light Sleeping Concert In Spain Partial Face Transplants Cop riding Segway runs down suspect color matching coffee cup São Paulo No Logo super fun happy slide Daft Hands Crowd Farm zZz Babies Eating Lemons Type the Sky Screaming Beans Visible Only Through a Digital Camera Walk it Out (found by Lauren) Inmate Thriller The Moment the Tallest Man Met the Shortest Man David Shrigley Music Video Brain Cloud Pictures at Right Angles (found by Doodles ) The New Internet Hero Laughing Yoga 2 Jed Movie The Wind Apnee Typography Toys Letter of the Day (found by Paul Drew) Origins of Punctuation Marks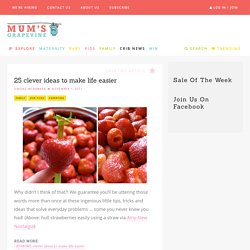 Posted on November 01, 2011 in Bed, Bath & Kitchen , Decor & Furniture , Organise & Personalise by Simone Via: amy-newnostalgia.blogspot.com Why didn't I think of that?!
We all are seriously addicted to Facebook chat!
How to insert "LIKE" button in FB chat[many more] | Tech Me More - StumbleUpon