Body
Body Language Basics - Syncrat Publishing. Throughout history it has been an advantage if an individual can read body language.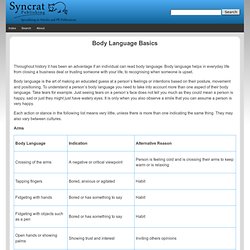 Body language helps in everyday life from closing a business deal or trusting someone with your life, to recognising when someone is upset. Body language is the art of making an educated guess at a person's feelings or intentions based on their posture, movement and positioning. To understand a person's body language you need to take into account more than one aspect of their body language. Take tears for example. Just seeing tears on a person's face does not tell you much as they could mean a person is happy, sad or just they might just have watery eyes. Insanity Workout. Drop serious pounds and sculpt sexy curves with Insanity, the DVD craze that lives up to the hype.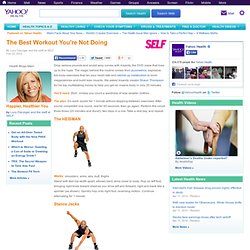 The magic behind the routine comes from plyometrics: explosive, full-body exercises that rev your heart rate and ratchet up metabolism to torch megacalories and build lean muscle. We asked Insanity creator Shaun Thompson for his top multitasking moves to help you get an insane body in only 20 minutes. You'll need: Zilch.
Unless you count a wardrobe of size-smaller clothes. The plan: Do each sizzler for 1 minute without stopping between exercises. Emotions_and_facial_expression_by_cedarseed-ds1wwv.jpg (JPEG Imagen, 3650x3033 pixeles) 7 Ways To Prevent That Bloated Feeling. Postures. 100 Very Cool Facts About The Human Body. The Brain The human brain is the most complex and least understood part of the human anatomy.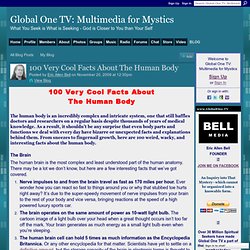 There may be a lot we don't know, but here are a few interesting facts that we've got covered. Nerve impulses to and from the brain travel as fast as 170 miles per hour. Ever wonder how you can react so fast to things around you or why that stubbed toe hurts right away? It's due to the super-speedy movement of nerve impulses from your brain to the rest of your body and vice versa, bringing reactions at the speed of a high powered luxury sports car.The brain operates on the same amount of power as 10-watt light bulb.
Human-Body-Facts-2-copy.jpg (JPEG Imagen, 620x8050 pixeles) What Does Your Body Language Say About You? How To Read Signs and Recognize Gestures - Jinxi Boo - Jinxi Boo. Art by LaetitziaAs we all know, communication is essential in society.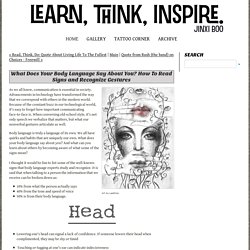 Advancements in technology have transformed the way that we correspond with others in the modern world. Because of the constant buzz in our technological world, it's easy to forget how important communicating face-to-face is. 5 Steps to a flat tummy in 7 days. 10 Instant Emotional Fitness Tools.
When things get out of control and you momentarily lose your emotional balance, there are any number of little things you can do to regain it.
Here are ten tools to help get you started. 1. Wash your hands and face and brush your teeth. It cools and cleans the parts of your body that you use most frequently, which is relaxing, and gives you that "fresh start" feeling. Printer. Eating 10 hot dogs in 6 minutes and belching the national anthem may impress your friends, but neither of those feats will do much for your body—at least not much good.
Instead, why not train yourself to do something that may actually pay off? We're not talking bench presses and interval training (though those do help).
---