Computer Stuff
Some Cool Keyboard Tricks That Few People Know About. We have become so addicted to the mouse that we do not realize how much it disrupts our work as we keep reaching out for it.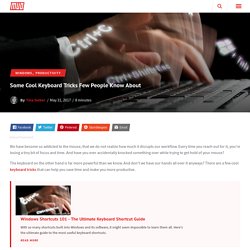 And just how annoying does it become when your mouse is unresponsive, gets stuck or you trip it over as you try to quickly get a hold of it. The keyboard on the other hand is far more powerful than we realize. And don't we have our hands all over it anyways? How To Add The 20 Best Features From Other Browsers Into Firefox. Well as it stands today, with so many Firefox addons, almost anything is possible in Firefox.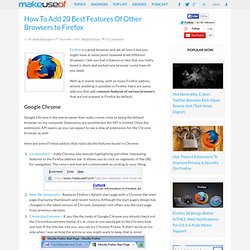 Here are some add-ons that add common features of various browsers that are not present in Firefox by default: Google Chrome Google Chrome is the one browser that really comes close to being the default browser on my computer. Extensions are possible but the API is limited.
---