Wine Zines
Magazine - IntotheWine
La carte des vins s'il vous plait En France, on n'a pas de pétrole mais on a des idées. En voici une nouvelle qui devrait retenir votre attention : la carte des vins s'il vous plai [...]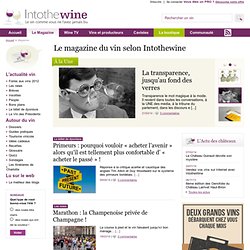 www.thewinedetective.co.uk
Food and Wine News and Opinions from Zester Daily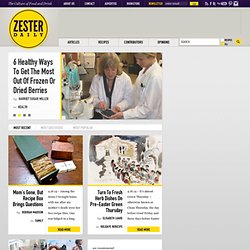 Sun, Sea & Olives: It's the simplest, most basic of foods, the one cooks turn to when there's nothing to eat in the house — because there's almost always an egg or two or three available, ready to be scrambled into a quick supper, or tossed with hot pasta to make a rich carbonara or poached in chicken stock to turn that unassuming broth into chicken soup. And it has to be the easiest thing in a cook's repertoire: You know what they say about a hapless cook — she can't even boil an egg! Spring and eggs go together. That's because as the light begins to strengthen and the grass starts to green, the hens begin to lay once more, which is why eggs are so closely tied to the two great Mediterranean spring festivals, Passover and Easter. The egg on the Seder plate and the colored eggs in the Easter basket are there to announce that winter is over and new life has begun.
Winefair's Talkshow avec Craig Camp craig camp Craig vient du middle west, il ne connais pas le vin dans sa jeunesse.
s Talk Show | Wine Fair : 1er Salon virtuel du Vin
Dining & Wine - The New York Times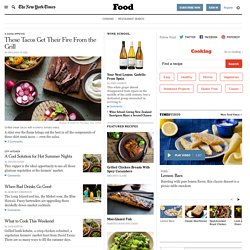 How to Make Great Pizza Dough Jeepney's Chori Burger Chocolate Caramel Macarons Bacchanal Pepper Sauce
About : PALATE PRESS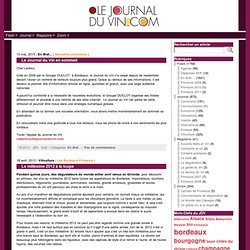 Pendant quinze jours, des dégustateurs du monde entier sont venus en Gironde, pour découvrir, en primeur, les vins du millésime 2012 dans toutes les appellations du Bordelais. Importateurs, courtiers, distributeurs, négociants, journalistes, sommeliers, cavistes, grands amateurs, grossistes et autres professionnels du vin ont parcouru les chais le verre à la main. Au prix d'un marathon de dégustations parfois épuisant pour certains, on connait mieux ce millésime, qui fut incontestablement difficile et compliqué pour les viticulteurs girondins. La faute à une météo un peu chaotique, alternant froid et chaud, pluies et sécheresse, pas toujours comme il aurait fallu.
Le journal du vin – l'Information du vin sur Internet est sur www.lejournalduvin.com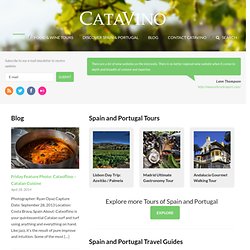 Friday Featured Photo: The Waters of Setúbal, Portugal Photographer: Gabriella Opaz Capture Date: May 2, 2013 Location: Setubal, Portugal About: With the summer's light slowly waning into a peaceful calm, I sat along the water and drank in the colors. A slight breeze brushed across my shins as I wrapped my ever so tight jacket across my then heaving pregnant belly. Butterflies occasionally […] Continue Reading → Chestnut Season in Portugal
Catavino | Spanish wine, Portuguese wine, and a while lot more
bourgogne-live
PALATE PRESS
Today marks a bittersweet day for Cork'd as we announce it will wind down operations. After 1.5 years, CEO, Lindsay Ronga will move on to other opportunities. "Working with Gary and Jon marked a milestone in my career and I am so thankful for the opportunity. Who knows… at some point we may all reconnect in the future," says Lindsay.
Cork'd Content