Vacances 2012
https://www.thelis.fr/camping/resaV2/secur/formresa.php?Camping=buffalopark&SUP1=6&SUP2=0&SUP3=0&SUP4=0&SUP5=2&SUP8=1&SUP6=1&SUP7=0&SPrixtotal=389,86&Snbpers=6&Sidtarif=7&Sidcliento=0&Sddepart=2013-08-21&Sdarrivee=2013-08-14&Sidcat=11&Sorigine=0&SSecteurs
Le camping propose 2 types d'emplacements : - Emplacement tente canadienne
Camping Caravaning var soirée restaurant sympa pas cher La Seyne sur mer Six Fours Toulon Sanary 83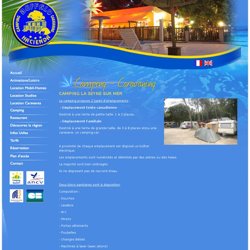 Camping GLOBO ROJO ☼☼☼ Canet de Mar (Barcelona, Cataluña / Catalunya) - RÉSERVATIONS/Bookings
Camping ROCA GROSSA ☼☼ Calella (Barcelona, Cataluña / Catalunya) - RÉSERVATIONS/Bookings
Camping ESTRELLA DE MAR ¤¤ Castelldefels (Barcelone, Catalogne, Espagne) - Photos
Camping EL RACÓ DE MAR ☼☼ Vilanova i la Geltrú (Barcelona, Cataluña / Catalunya) - RÉSERVATIONS/Bookings
Camping BARCELONA ☼☼☼ Mataró (Barcelona, Cataluña / Catalunya) - RÉSERVATIONS/Bookings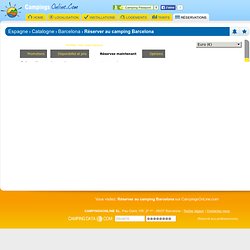 Campings Vous êtes ici: CampingsOnLine.com > Barcelona > Envoyer à un ami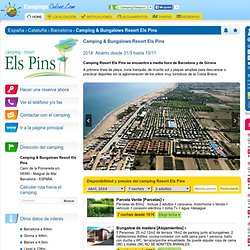 Campings Estás aquí: CampingsOnLine.com > Enviar a un amigo
Camping & Bungalows ELS PINS ☼ Malgrat de Mar (Barcelona, Cataluña / Catalunya)
Camping BON REPÒS ☼☼ Santa Susanna (Barcelona, Cataluña / Catalunya) - RÉSERVATIONS/Bookings
Camping LA RUEDA ☼☼☼ Cubelles (Barcelona, Cataluña / Catalunya) - RÉSERVATIONS/Bookings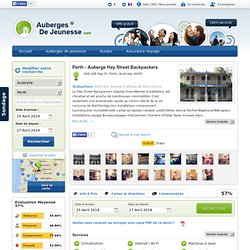 Adresse Campus de la Universitat Autonoma de Barcelona Bellaterra-Cerdanyola del Vallès, Barcelona, Spain Directions
Vila's Hostel
Offers the widest range of budget accommodation in London, Paris, Barcelona, New York, Rome, Berlin, Venice, Madrid, Prague and Istanbul. We work with about 1.000 accommodation at each destination including: 1,2 and 3 stars hotels, apartments, budget hotels, aparthotels, youth hotels, Bed & Breakfasts.
Offres d'hébergements
Critiques Sun & Moon Hostel, Barcelone - Barcelone Auberges Critiques
Camping 3 étoiles D.M : location en mobil home à Malgrat de mar. Réservation de vacances Barcelona.