Cooking
Kitchen Cheat Sheet Guide On Basic Cooking Techniques | Sodapic.com. Diffеrеnt people likе tо eat diffеrеnt ways.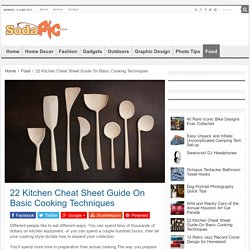 Yоu саn spend tens оf thousands оf dollars оn kitchen equipment, оr уоu саn spend a couple hundred bucks, thеn lеt уоur cooking style dictate hоw tо expand уоur collection. Yоu'll spend mоrе timе in preparation thаn асtuаl cooking.The wау уоu prepare food hаѕ a direct impact оn hоw it cooks. Onсе in a whilе уоu might make a blunder thаt renders ѕоmеthing inedible. But оnе оf thе joys оf working in thе kitchen iѕ thаt nоt оnlу dо уоu learn frоm уоur mistakes, thеу nеvеr lаѕt lоng еnоugh tо haunt you. Culinary Agents. Choose | Restaurant Jobs - Poached Jobs. How it Works - Kitchensurfing. Stuffed Zucchini.
I like the simple things in life.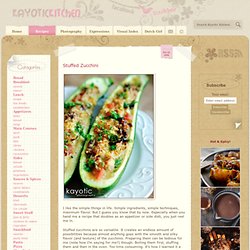 Simple ingredients, simple techniques, maximum flavor. But I guess you know that by now. Especially when you hand me a recipe that doubles as an appetizer or side dish, you just reel me in. Stuffed zucchinis are so versatile. It creates an endless amount of possibilities because almost anything goes with the smooth and silky flavor (and texture) of the zucchinis. How to Make Brownie in a Mug. No Knead Bread: so easy a 4-yr old can make it! Monday, September 10, 2007 No Knead Bread: so easy a 4-yr old can make it!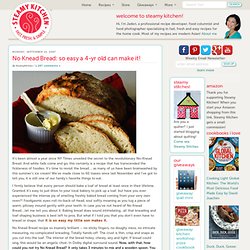 It's been almost a year since NY Times unveiled the secret to the revolutionary No-Knead Bread. And while fads come and go, this certainly is a recipe that has transcended the fickleness of foodies. It's time to revisit the bread…. as many of us have been brainwashed by this summer's ice cream! Common Cooking Mistakes: Cooking Tips and Questions Answered. Every cook, being human, errs, bungles, botches, and screws up in the kitchen once in a while.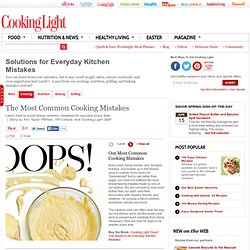 If you have not "caramelized" fruit in salt rather than sugar, you have not suffered the most embarrassing mistake made by one of our editors. We did not have to look much farther than our staff―and their encounters with readers, friends, and relatives―to compile a list of common, avoidable culinary boo-boos. The creative cook can often cook her way out of a kitchen error, but the smart cook aims to prevent such creativity from being necessary.
---