Examples of blogs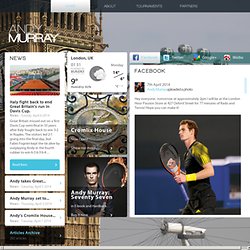 Andy Murray (andymurray.com) | The Official Andy Murray Website
News Italy fight back to end Great Britain's run in Davis Cup. Great Britain missed out on a first Davis Cup semi-final in 33 years after Italy fought back to win 3-2 in Naples. The visitors led 2-1 going into the final day, but Fabio Fognini kept the tie alive by outplaying Andy in the fourth rubber to win 6-3 6-3 6-4…
Editor's blog live: Day two of the CIPD conference
Iranians' blogs
This Directory is an ongoing effort to showcase Iranian's English blogs and bloggers from Iran. I appreciate if you can help spread the word around by sharing Iranian's English blog directory with your audience. - If you are an Iranian and have a weblog in English, please contact us with subject Add_to_iraniansblogs.com! Also please mention your location and your weblog title.Note: Please copy & paste one of the following codes in your blog template to support this directory or just blog roll Iranians' Blogs before sending me email! Thanks.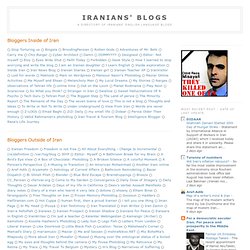 It wasn't necessarily his fault - and he held the respect of the players, some of whom went out of their way to fight his corner - but it was his team. He was the captain of a wealthy British side which lost to a team of kids from the tennis non-league. He had to go.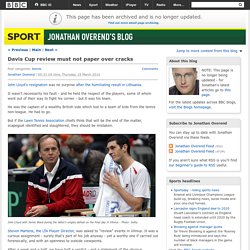 Jonathan Overend: Davis Cup review must not paper over cra
Organizing for America | BarackObama.com | OFA Blog
IWR Blog
An amazing man... Monday 10 December 2012, 10:18 Chris Evans Presenter This morning former England rugby captain, Will Carling, introduced us to an incredible and heart-warming story about a young teacher from Lancashire. Jimmy Higham, an avid Rugby player, was coached by the same person as Will and went on to become a P.E. teacher.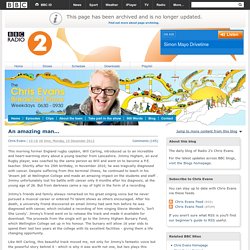 Chris Evans
Chrissi Nerantzi :: Blog
British Library Blogs: engage with our experts