AGENCY
Michael Cina. Agence de communication interactive | X-PRIME GROUPE. Interactive Studio. DOMANI - Home. Odopod. Murmure – Agence Créative. Soon - Creative branding.
Pill & pillow. A New York City digital agency. Trafik - graphic design, web site, multi-media, scenography, exhibitions. Minivegas Studio. _Your Digital Agency in Asia. At Asiance, we firmly believe that online marketing must be carefully adapted to the level of digital infrastructure, and particular user behavior specific to each country.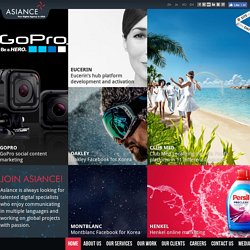 We feel this is paramount to creating positive, and truly interactive, brand and customer experiences online. Asiance's cross-cultural nature and approach take the localization needs of its global clients to the next level. Our digital expertise allows us to accurately interpret our clients' objectives, and develop an informed strategy that will maximize the value of their online presence in Asia. GRAVE. StudioKxx. Every Pixel Counts | EPIC - Creative agency.
In the spotlight Want to challenge your SEO?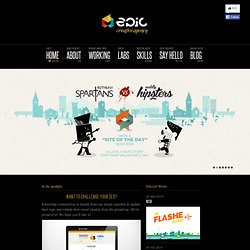 Knewledge contacted us to benefit from our design expertise to update their logo and rethink their visual identity from the ground up. We're proud of it! We hope you'll like it! About the agency. Diplomatic-Cover. The Other Store. Raffael Stüken / Büro für Grafik Design. The Bullitt Agency - A full service exclusive booking agency for top international dj's & producers. Momkai - a digital creative agency. DHNN | Design has No Name. Social Design House. Home « Unfold. Unfold is a small independent digital agency,established in Oslo, Norway.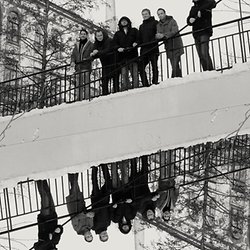 In the intersection of technology and design we develop useful, compelling and engaging interactive experiences across all digital platforms. We work on a large variety of projects including applications, sites, games, digital installations and campaigns. Aware of the overwhelming amount of information surrounding us, we aim to speak a clean, clear and meaningful message. While we are working on our new site, you can view our portfolio on Behance. Communication design ■ Christian Baur. Digital design studio.
DIGITAL DESIGN STUDIO demodern is an independent design agency in Cologne, founded in 2008.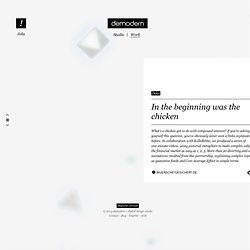 We create innovative communications for the digital age. As a design agency, we do not only restrict ourselves to creative design, but take an end-to-end view of our projects, taking care of them from the strategic planning to the perfect implementation.demodern is an open minded and free-thinking agency. Our corporate culture is based on exchange and demand. Les 84™ - French but happy and creative - © 2010.
(HKI)™ Hellohikimori™ | Design Studio Paris | Create With Pride © since 2004 // Accueil. Agence de communication digitale - Dagobert. Designchapel — Robert Lindström. NORTH KINGDOM PROJECT — "Daybreak 2012, a transmedia webseries by Tim Kring (Heroes, Conspiracy for Good), launched on May 31st with the release of the first of 5 weekly chapters of the webseries on Daybreak2012.com.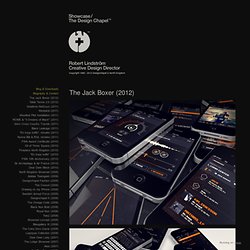 Along with the Daybreak 2012 website, the Jack Boxers app was also released for both the iPhone and Android smartphones, along with an accompanying website, We Are The Jack Boxers. The purpose of both the app and the website is to enlist help for the cause of the Jack Boxers, who are fighting the forces of darkness and bringing the Truth to light." — Wired Magazine The "Jack Boxer" app is in the story built by an underground organization with the same name. Zurich29. Agence de design interactif. Grandpeople. Wieden+Kennedy | Full Service Integrated Advertising Agency.
Soleil Noir Studio. North Kingdom. BLITZ - Integrated Agency. Digital DNA. | Our People. .Starbucks.100%.Los Angeles International Airport (LAX).50%.Tender Greens.33.33333333333333%.Disneyland.33.33333333333333%.Boston Logan International Airport (BOS).16.666666666666664%.The Original Farmers Market.16.666666666666664%.Christie Manor (West).16.666666666666664%.ArcLight Cinemas.16.666666666666664%.The Flame Broiler.16.666666666666664%.Flame Broiler.16.666666666666664%.Olive Pit Mediterranean Grill.16.666666666666664%.Whole Foods Market.16.666666666666664%.The Fonda Theatre.16.666666666666664%.Metro Gold Line - Chinatown Station.16.666666666666664%.Dream U.S.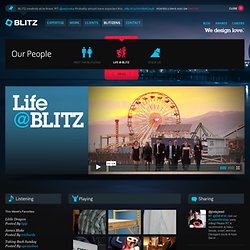 B-Reel. SocietyOfDigitalAgencies. Atelier Poste 4 : graphisme & édition. Ulrika Kestere.
---