Architecture & Interior design
Amazing Materials
Pared Modular 3D. Video: New Construction Material "CO2 Structure" Could Serve As Alternative To Concrete. This almost sounds too good to be true: a Japanese company called TIS&Partners [JP] has developed a new kind of construction material that's supposedly "better" than concrete (by some measures, at least).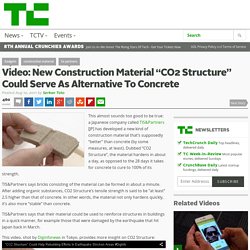 Dubbed "CO2 Structure", the material hardens in about a day, as opposed to the 28 days it takes for concrete to cure to 100% of its strength. TIS&Partners says bricks consisting of the material can be formed in about a minute. Portada - WikiArquitectura - Edificios y Casas del Mundo. Architecture - StumbleUpon.
Imagine the renovation dilemmas.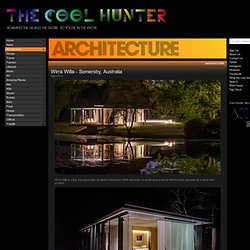 A huge penthouse of a converted 1930s office building in TriBeCa, New York, is to be turned into a functioning home for a family with three teenagers. In fact, we can not quite imagine the issues that faced Steven Harris Architects when the family showed up, literally, at the doorstep of the celebrated architect and asked if he'd like to work on their home. Harris said yes and proceeded to make his magic. The scale of the apartment is huge and the freedom from budget constraints allowed for some spectacular solutions. Harris's work is often distinguished by clarity and light, by the use of glass, by the maximization of views and, above all, bold solutions.
News. Our work has a side effect that we did not anticipate when we started TCH in 2004.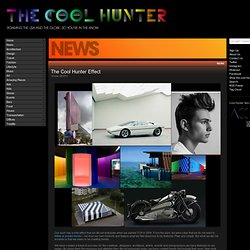 From the start, we were clear that we do not want to follow or predict trends – we trust our own instincts and feature what we feel deserves to be featured. Plain and simple. But what we did not envision is that we seem to be creating trends. We have created a trend of success for the creatives, designers, architects, artists, brands and entrepreneurs we have featured on our pages.
By giving them the exposure and attention they did not previously enjoy, we have created trends that include their work, their style and their ideas.
---