Architecture & Interior design
Pared Modular 3D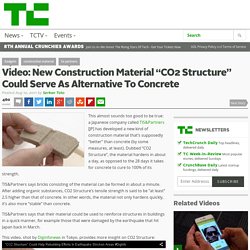 This almost sounds too good to be true: a Japanese company called TIS&Partners [JP] has developed a new kind of construction material that's supposedly "better" than concrete (by some measures, at least). Dubbed "CO2 Structure", the material hardens in about a day, as opposed to the 28 days it takes for concrete to cure to 100% of its strength. TIS&Partners says bricks consisting of the material can be formed in about a minute.
Video: New Construction Material "CO2 Structure" Could Serve As Alternative To Concrete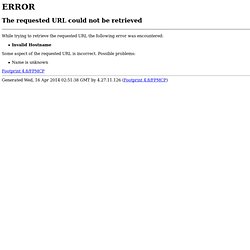 Johannesburg-based studio Nico Van Der Meulen Architects has designed the Glass House project. This impressive two story contemporary home is located in Johannesburg, South Africa. Glass House by Nico Van Der Meulen Architects:
Portada - WikiArquitectura - Edificios y Casas del Mundo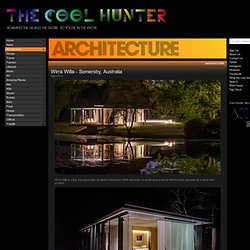 We love order and minimalism in buildings. New, freshly planned, pristine and perfect are great attributes for new structures, yet we also find ourselves drawn to things that aren't so flawless. Recycled, repurposed, previously loved, salvaged. Buildings that have a previous life carry a character that brand-new ones just cannot master. When old structures are preserved and lovingly restored, we gain in so many ways. Not only do we preserve materials that would otherwise end up in the waste stream, we also respect the heritage of each building, and add to the character of the surrounding area.
Our work has a side effect that we did not anticipate when we started TCH in 2004. From the start, we were clear that we do not want to follow or predict trends – we trust our own instincts and feature what we feel deserves to be featured. Plain and simple. But what we did not envision is that we seem to be creating trends. We have created a trend of success for the creatives, designers, architects, artists, brands and entrepreneurs we have featured on our pages. By giving them the exposure and attention they did not previously enjoy, we have created trends that include their work, their style and their ideas.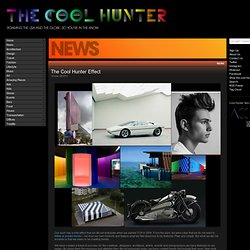 The Cool Hunter - News